Greetings, Pets,
Hello everyone, and happy Tuesday! There was an issue with the emails in the last few weeks, so if you didn't get it, I am sorry! I hope this one finds its way to you, though!
March is starting great over here! I have been busy making content and gearing up for lots of spring travel. I plan on traveling more this year than years past, which means I have more opportunities to work with some excellent models and Dommes. Keep a lookout for my travel schedule and see where I land. Have another model you love in that area? Hit me up!
As of March 1st, I have changed my update times to reflect site traffic. All new clips will be dropping at 11 pm (4K) and 10 pm (MP4 1080p) from now on. Keep an eye out because I have a lot of fresh new content that will be in my store soon!
As always, I am accepting custom clip requests. Have a great idea you can't wait to see me do? Feel free to fill out my custom content form! Let's make custom magic!
Well, that is all for this week. Feel free to browse all of my new releases attached to the bottom of this email and snap them all up! Until next week, my dears!
Warm Regards and Kinky Dreams,
Olivia Rose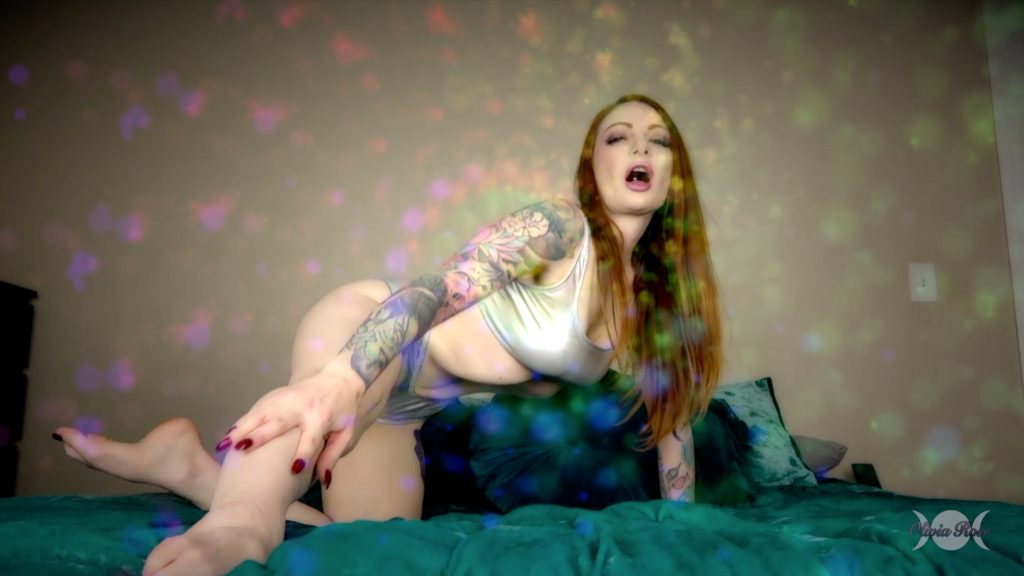 Leg Mind Melt
***This is a custom video. For your own go HERE!***
Custom Script:
"Hello, Goddess 🙂 I would like a brainwashing video. Possibly with a spiral overlay. I have a huge mesmerize and leg fetish, and I'm starting to really enjoy edging / gooning. So, could you use my weaknesses against me, make me super weak by making me edge to your lovely legs? And then when I'm weak and horny, take advantage of me. Furthering my addiction to you, give me another fetish, or even a trigger? And then make me edge again and either loop the video or make me re-start the video over and over. I want to go mindless for you so badly. Kind of like my own conditioning chamber."
Length: 13 minutes
Price: $13.99
Available Now on OliviaRoseFetish.com and IWantOliviaRose.com!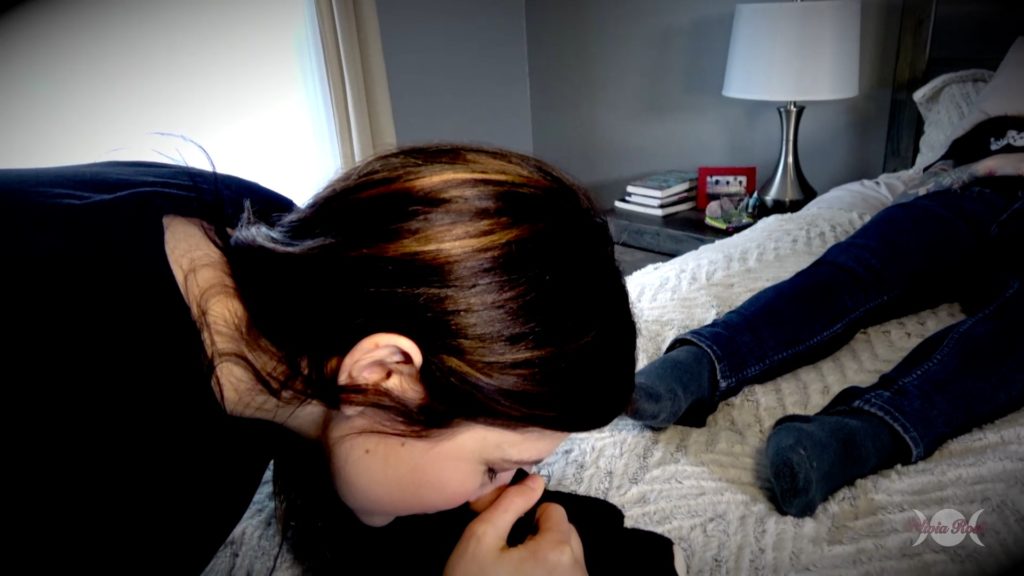 Sneaky Sock Sniffer
***This is a custom video. For your own go HERE!***
Custom Script:
"You come home from a long working day. You go into your bedroom and lie on the bed. Then your female roommate comes in, and you are talking about the day. Your roommate wants to take off your shoes, but you say no. You say you don't want to take your shoes off because they are today very sweaty, and you didn't want the whole room smells like your cheesy feet and socks. At first, she is disappointed because she wants to smell your socks and feet. So she has an idea, she asks you for something to drink. You say yes, a glass of water. She goes into the kitchen and gets your glass water and prepares it secretly with sleeping pills. You have no idea of it and drink the glass of water, and immediately you fall asleep. Now it's her time. At first, she takes off your sneakers and smells them, and they are very stinky. After a minute she starts smelling your socks, she says that she likes the cheesy smell of your socks. Later she takes your socks slowly off and starts licking and worshipping your sweaty feet. At the end of the video, she is thrilled. She puts your socks on your face and leaves your bedroom. -Fin"
Length: 18 minutes
Price: $18.99
Available Now on OliviaRoseFetish.com!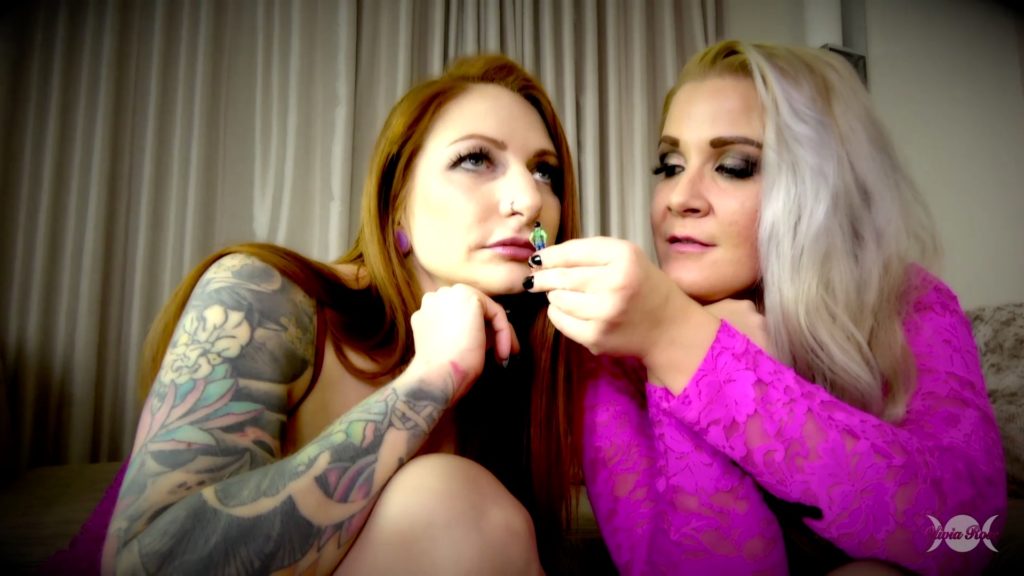 Shrunken Fan Becomes Model's Meal
Whitney Morgan and I are hanging out in my hotel room, catching a breather from our very hectic convention schedule. It has been a long few days, and we have a few more days to go. We start chatting about fan interactions and how awkward it can be when we get a distinct feeling that someone is watching us. We start looking around to make sure there's no camera hidden in the room when we spot him.
There has been a tiny little man watching us this whole time! After toying with him, we finally deduce that he is a huge nerd who shrunk himself down at the convention to be able to get inside girls' rooms and happens to be fans of Giantess work. We tease and taunt him with our beautiful feet and pantyhosed legs. We decide that stomping him out wouldn't be as fun as if we were to eat him. I know Whitney is super hungry and hasn't eaten, so I offer up him as a snack for her. She licks and tastes him with her long tongue, getting spit all over him before finally dropping him in her mouth for a quick meal! What a lucky little guy to be swallowed whole and get to spend his final moments in Miss Whitney's stomach to digest!
Length: 13 minutes
Price: $13.99
Available Now on OliviaRoseFetish.com!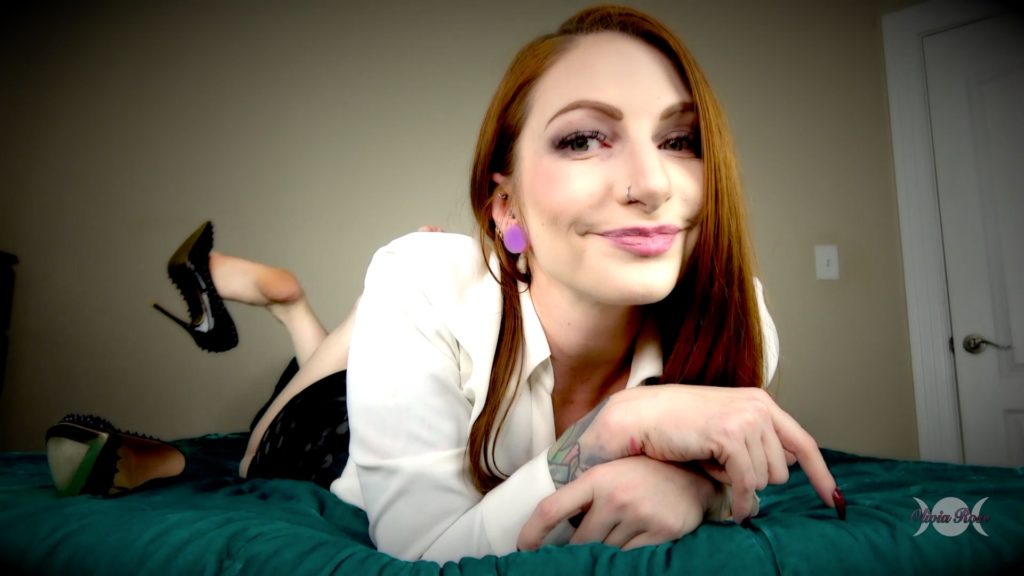 Can You Last: An Edging Game
***This is a custom video. For your own go HERE!***
Custom Script:
"A video where you countdown from some high number down to 1. I am not allowed to cum until you reach 1 in your countdown. You can use any trick up your sleeve to make me too eager. If I cum before you reach 1, I have to pay a fine, or if I have to stop stroking at some time entirely to avoid cumming, I must buy a clip of yours.
– Shoe dangling (when the shoe drops I am to slap my nuts for a number times)
– Armpit posing with some humiliation that I cannot lick anything of your bodyparts except your armpit – possibly your toes
– Do a foot pose (belly down, facing the camera, foot up in the air showing your soles)
– count the wrong way (55, 54, 53, 52, 51, 52, 53, 54, 55, etc)
– some fear moment(s) (what would x say if I emailed her/him – people I know)
– You strongly hint that you want a blackmail arrangement that I sometimes have to A Cum on a plate and eat it, Snapchat evidence, B throw chastity keys in the safe when Olivia says so.
Is this something that will work? Clothing up to you, I request not to see your nudity and remind me that I will not see it because of this or that. Maybe start entirely dressed and remove some clothes.
And if I fail to make it, stop the video, take the punishment and start over next night or when Olivia decides to."
Length: 14 minutes
Price: $14.99
Available Now on OliviaRoseFetish.com and IWantOliviaRose.com!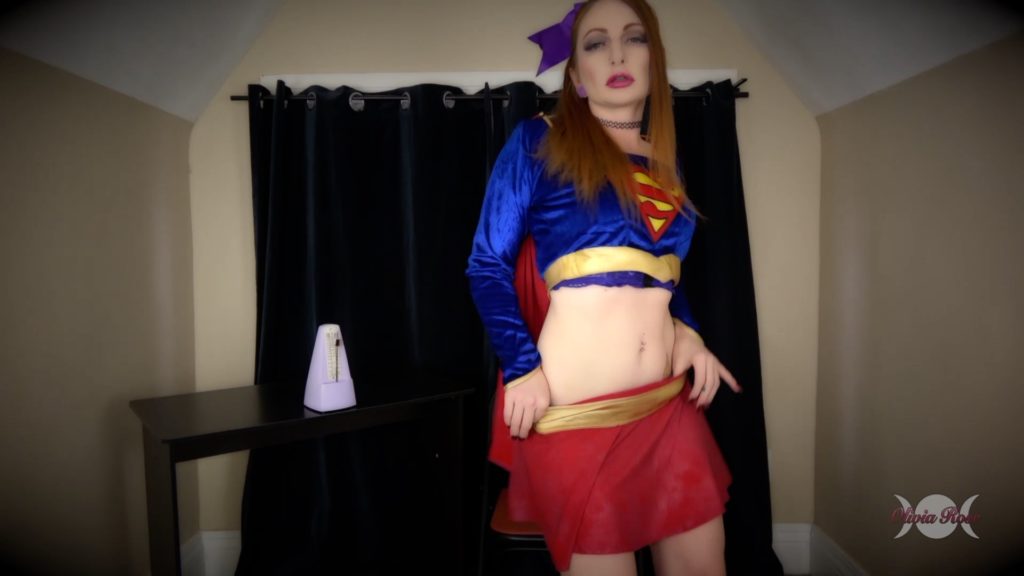 Supergirl Mesmerized And Revealed
***This is a custom video. For your own go HERE!***
Custom Script:
"Dressed in your leather jacket, pants with a black belt, old leather boots, gloves, and a choker with your blue lingerie under them with shiny makeup and shiny lipstick. You w sent to go undercover to a club that has been abducting women lead by the dark master. The video starts with you entering the room with a table, and you introduce yourself to the Dark Master by shaking his hand and sitting down on your office chair. You tease and seduce him saying things like you know that he loves women in leather. That's why you wore this to get a higher chance of getting the dancer job, and you ask him about the situation. "Oh, we will most likely be dancing in leather great I'm up for it, so when do I start? Now, ok, great, so what do I have to do?" He hands you a metronome. "You mean you want me to turn this on and listen to it? Ok, anything for the job." You turn the metronome on to 60 bpm and set it beside you. At the same time, you sit on the chair hands on your lap and listen to it says "the tick it's mesmerizing almost mind-bending actually"(you are sitting beside the table and your chair is on the right side of the table, and you are facing the camera). You listen to it for 1 minute, then suddenly you feel relaxed, and you smile while your eyes feel heavy, then your eyes close while smiling. "Snap!" You open your eyes and say, "Yes, Dark Master, I am your sexy metronome dancing slave. How may I serve you?" "Snap!" "Yes, Dark Master, I will obey the metronome." You stand up with a happy expression, then your face slowly turns mindless, and you say, " Yes, I will, dance, too, you, now." You start to move your body to the sound of the metronome (dance the same way you did in my previous video, please follow the pics below unzip your jacket in the middle) and dance away for 3 min. "Snap!" He hands you a dildo, and you say, "yes, Dark Master, I will play with the dildo." You start to dance while stroking the dildo for 1 min then put the dildo in between your legs and thigh fuck (best if you can do it to the beat) with it for 1 min. "Yes, Master, I will reveal my true identity now." You put the dildo down and dance away to the right, and you return in your Supergirl costume with the choker, makeup, and same lipstick hair tied with the same in supergirl trains mindless henchmen. mindlessly swaying to the beat of the metronome. "Yes, Dark Master, it is I Supergirl, and I am your mindless metronome dancer now, yes I will continue dancing to the beat." You continue dancing to the metronome for 2 min until you hear a "Snap!" You awaken from your trance and is surprised to see yourself in your supergirl costume. "How did you get me into this whats going on?" What's with this metronome?" You start to struggle and close your ears and say, "No must fight it! Must not listen to its mesmerizing ticks, must resist!" You slowly begin to remove your hands from your ears and stand at attention and say, "It's so mesmerizing, must not resist, must give in to the tick…" After standing mindlessly for 30 seconds, you start to dance sexy to the beat for another 1 min while holding the dildo. "Yes, Dark Master, I will lure my friends to your club and make them into metronome slaves too." The video ends with you swaying to the metronome. Metronome on 60 bpm throughout the whole video, please add the same music."
Length: 14 minutes
Price: $14.99
Available Now on OliviaRoseFetish.com!