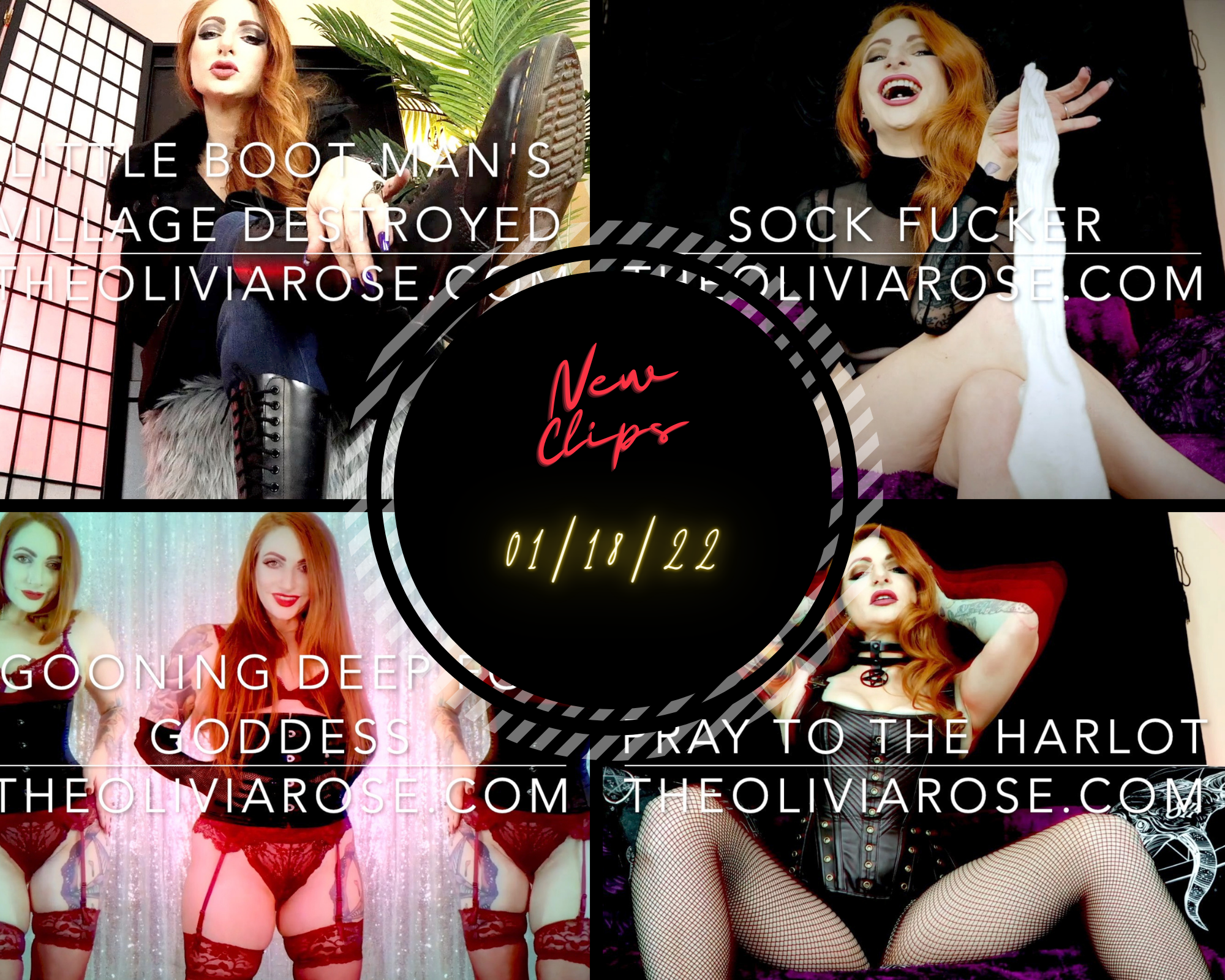 *So I got a little behind on my blog. The next three, (including this one), were supposed to be published in January, but life. Haha*
Hello, Pets,
I hope you all are having a great week, and for those in the Eastern half of the US, you're staying warm! I had a great weekend shoveling a foot of snow. I need snow shoveling submissive to do the work for me. Maybe next storm? ?
I am working on some fun things for this coming weekend, including a new Gooner clip for you all! I know how much you love my booty, so I am sure you'll be happy with this. ?
I am also available for solo customs! So Click Here, and let's plan something kinky. 
I put out four new videos last week. Just scroll down and snap them all up. I know you want to!
Anywho, that is about all for this week! Until next time, pervs.
Warm Regards and Kinky Dreams,
Goddess Olivia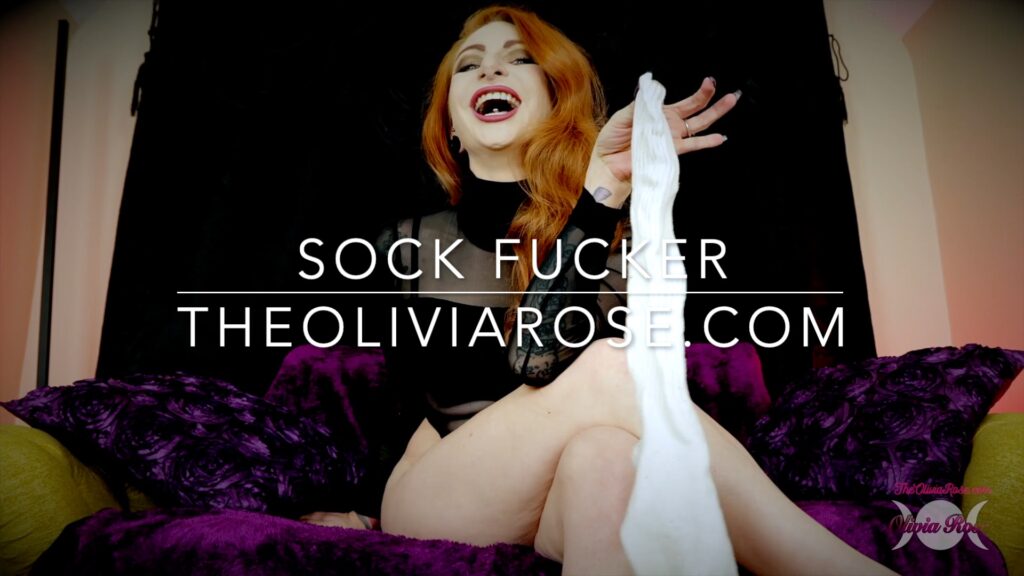 Sock Fucker
In your sad, pathetic existence, you found something that works well for jerking off; a sock! That's your only hope for feeling anything other than your hand. So today, I will be friendly and let you stroke in that gross jerk-off sock while I humiliate you for your sexless sock fucking life!
Price: $13.99
Length: 10Min.
Now available on IWantClips, Clips4Sale, and Manyvids!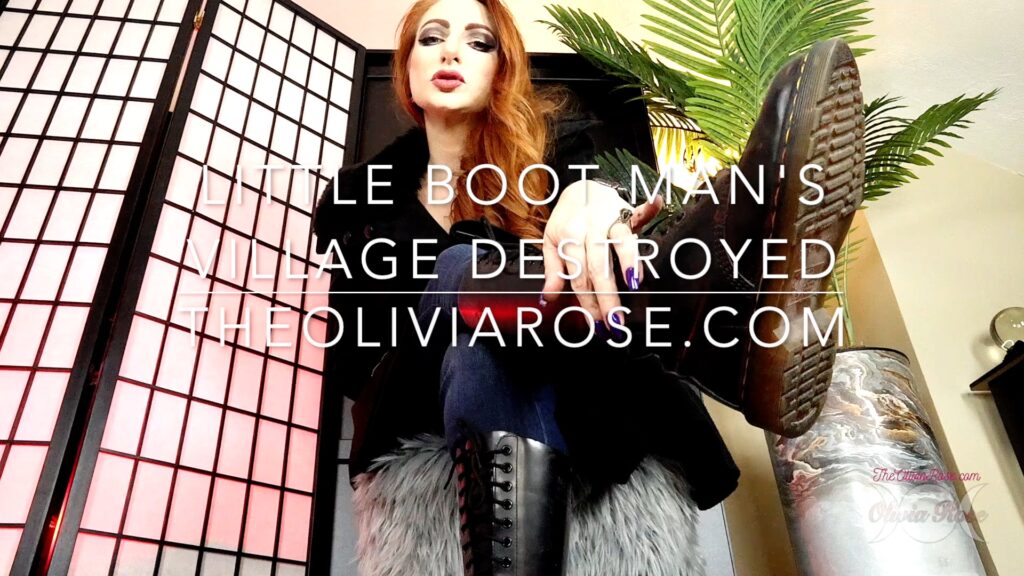 Little Boot Man's Village Destroyed
***This is a custom clip. For your own, Click Here!***
Custom Script:
"You live in a world where tiny humans exist, and you've stolen me for a while now and made me your slave. You walk into your house, having just returned from somewhere, and sit down in front of me. You smile, drinking my fear in before you speak. Then, you ask if I can guess where you've been. After realizing that, I can't guess, you raise your boot above me and ask if that helps. After a couple of seconds, you mention that it should help, seeing as what's on your sole used to be my village.
In this part, you will have to improvise a story for most of the rest of the clip; please tell me how you went to the forest where my village had been, found it, stomped on everyone there, and destroyed the town IN DETAIL. Please mention your boots throughout the clip, how cruel, indestructible they were, how my village's army couldn't even dent them. I also want you to mention how the only reason you got them was for destroying tiny villages and stomping people, and that you've done so countless times, saying Torments you've inflicted on people, all because you could and thought it's funny. After the story, order me to lick your boots clean. "
Price: $15.99
Length: 12Min.
Now available on IWantClips, Clips4Sale, and Manyvids!
Gooning Deep For Goddess
I know how much you want to stroke and goon. So I will let you, but there will be a price. You'll end up gooning deeper and deeper unable to get enough, unable to resist! So go ahead, goon, and go deep with striking visuals, binaural beats, and my sultry Goddess voice!
Price: $14.99
Length: 10Min.
Now available on IWantClips, Clips4Sale, and Manyvids!
Pray To The Harlot
As I have proven, I am the Harlot you were warned about in Revelations, and as such, I will further steer you into darkness. So come stroke and pray on this fine Sunday to Me, the Harlot all in Satan's name! I will be reading all the passages you need to know, solidifying your lust for me and making you turn your back and follow me down the left-hand path to unrighteousness!
Price: $15.99
Length: 12Min.
Now available on IWantClips, Clips4Sale, and Manyvids!