If any of you have been to my OliviaRoseFetish.com page and search the word "custom" you realize pretty quickly how much I love taking requests and turning them into something you and I both love. I put a lot of effort into a custom tailored experience of the aural and visual, combining them to make the viewer become fully immersed in the fantasy. Today I am going to walk you through the process of purchasing your own custom experience that will last forever.
What Is A Custom Video?
For those of you that are new to this world where fantasies can be tailor made, a custom video is something you commission from an adult model or adult producer that has a level of sexual overtones or sex acts the viewer (you) specifically wants to see. These videos can have certain fetish elements, such as (for example purposes) a certain pair of nylon stockings, custom scripts and dialog, specific acts, specific talent, special effects, a soundtrack, set, and the list of possibilities is endless. All custom videos are also known as "bespoke porn". I recently had someone who requested a video tell me that is what I do, and he is right. The very definition of "bespoke" is custom made.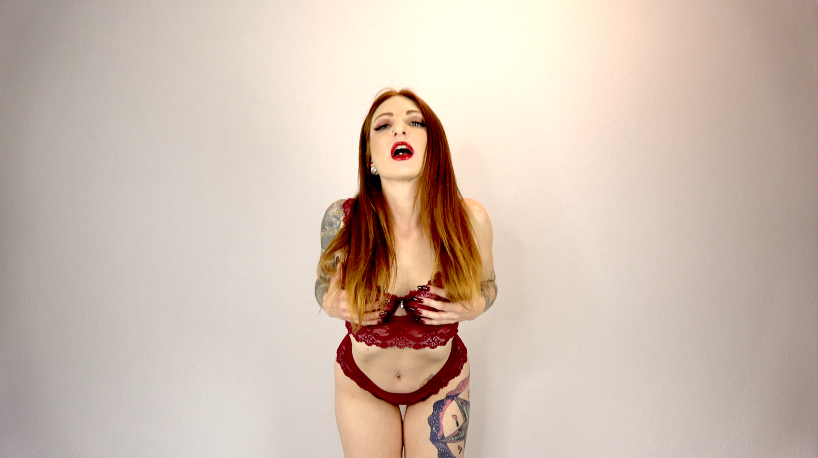 Purchasing Your Custom Video
Now, I am sure some have a different way of going about how to purchase a custom, so I will be looking at it from my point of view and breaking it all down step-by-step for you, from before you even send the initial contact email, to how long you can expect to wait for your custom.
So, you see a model you really like. You see they do customs and want them to do yours. Before you send the first email you need to ask yourself a few questions:
Does this model take custom requests? It might be surprising, but some models do not take on customs. Custom requests and collaborations take a lot of work and some models don't have the time or wherewithal to deal with customs. Understand that and respect that. If she doesn't produce them herself you may try and reach out to producers that work with her and go from there. If she DOES make custom requests, I do suggest doing research on your model before buying for the first time. If you see her selling her customs after the fact, that is a pretty good indication she follows through on her orders. Unfortunately in this business, as with all, some people will rip you off and flake and I wouldn't wish that on anyone. It also hurts the rest of us who are responsible and fulfill our business promises.
Does this model take my kind of custom request? Now that you have found out that your model does create custom requests, it's time to find out if she takes your specific kind. Just because someone makes customs doesn't make them do every kind of custom. For example, I don't do boy/girl customs that involve any sort of sexual act. If you were to come to me for a custom where you want me to give a blowjob, the chances of that happening are zero, but I do produce those types of videos with other models. Just check out my "The Nurse That Gloved Me" for an example. I hired both the adult actors for the video even though it isn't something I myself perform in. If you do not know what the model shoots I suggest looking at their clip store, website, or social media page to see what kind of content she is featured in. If you must ask them, be specific about what you want, and if they say "no," simply thank them for their time and move on. Trying to coerce them into doing a custom that they don't do wastes both of your time as well as being extremely manipulative and rude. On that same note, some models start off doing certain types of videos, but then stop doing them. If the models says that they do not do certain types of videos any longer, move on. Trying to show examples of how they "used to" do certain styles of videos in the past is manipulative and wrong.
How much is my Budget? This is extremely important as well. If you want a grade A Hollywood production you can't expect film school prices. If you see that the model charges a minimum of $150 for their time and production skills, you wouldn't come at them with pennies, would you? No. When thinking of what kind of budget to set for your custom creation, you must factor in the model's wardrobe, the set and if they will have to rent a space, talent and if they will have to pay another model, camera person and if that cost has to be accounted for, special fx and if it will take longer editing, cost of props for your scene, and lastly the length of your custom video. Also another thing to take into account is your model popularity. Is the model you want always busy doing videos, are they a top selling fetish star or porn performer? If yes, they will probably have higher rates. Remember, supply vs demand applies even in this industry.
Do I have a detailed idea of what I want? Simply stating that you want a custom from someone is fine, but it is aways good to have a full idea of what you want and vision of your project. Simply stating you want a "toilet fetish" video doesn't give me all that I need to create a price quote for you. This could branch off into a ton of different options to choose from. Do you you want a pov custom video talking about it? Do you want to see the act? Just sending a two word description without anything else does a disservice to both you and the model and is a waste of precious time. I suggest getting into exactly what you want. I personally have the "more detail the better" philosophy when it comes to custom ideas because then I can get the picture of exactly what the custom buyer is envisioning. I like my customs perfect and want to make sure it is something you will love and treasure, and hopefully come back and get another dose of! On the other end of the spectrum, however, you can go overboard on certain elements. Having a few "trigger words" or key phrases that you want the models to say or even dialogue you want paraphrased is one thing, but having a 15 page script that you want performed verbatim can be not only tedious, but difficult to do. Most custom makers are not classically trained actors. You will find many of us have theater or acting background, but having to run lines and do retakes because you want the exact script can be extremely daunting and takes away from what we want to act out. If you want a 15 page script word for word, be prepared to pay for it.
So, you now have a custom video maker that caters to your types of requests, a budget, and a rough outline of exactly what it is you want. It is now time to contact the model to discuss your video! Here comes first contact and how to go about it the correct way.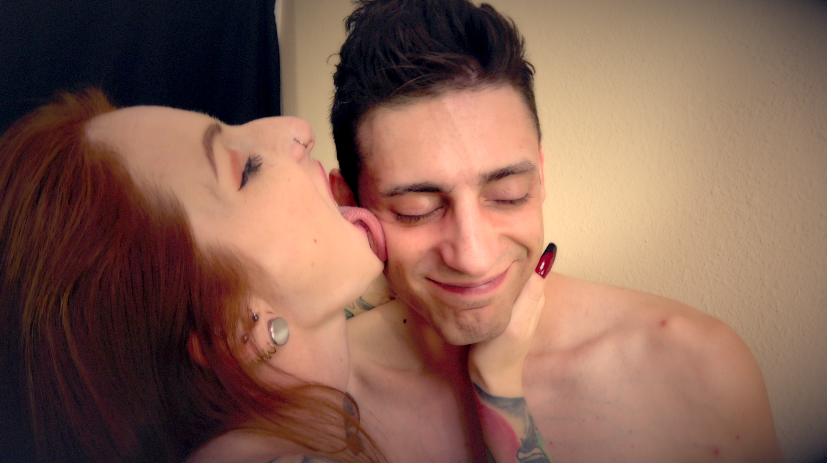 First Contact
You know the above list I told you to have ready? Here is where it will come to good use! When contacting your model or producer by their preferred method, compose an email of the aforementioned items, Be polite. Remember, the model is most likely taking her valuable time to answer your request and the sooner she gets a basic idea of what you are looking for the better. Be precise. I understand how some of you are weary about handing out your script to just anyone, but that doesn't mean you leave out key details such as the exact type of video, the actions within the video, key props the model might need, wardrobe, who you want in the video if not a "POV" or point of view video, if you want them to say your name, and how long it will be. Including all these items within your letter of introduction email will ensure you get a proper quote.
Here is a good example of a proper letter of introduction for a custom video:
Hello Olivia,
I was wondering if I could possibly commission a custom from you? I would love to see your beautiful soles worshipped by another girl. I want you to be wearing high heels and have her gradually take your shoes of and lick your feet. I would like the custom to be ten minutes, you to be wearing a dress and the other girl in casual clothes. May I please ask how much this custom video will cost so I may budget for it? If we are both on the same page as far as price, I can send the final script/outline of the exact details I would like included.
Thank you for your time,
Best Custom Client
As you can see above it has all the elements needed to set a price point. It is a two girl video that is ten minutes long and it includes a girl/girl foot worship element. It is to the point and lets me, the model/producer gauge how much it would cost to film. This, of course, is a very simple outline as well, which means it's not too hard to price. Now, what should you not do?
Here is a bad example of the same custom video:
Foot fetish
Seriously, don't do the above. This creates a string of emails with me trying to extrapolate what exactly you want to see. Since fetish and custom videos are so extremely nuanced, one persons foot fetish dream clip can be another persons nightmare. I am also not psychic, all though I wish I was. Remember: all these details you have compiled are going to make this the smoothest transaction for both you and your model.
Here Comes The Sticker Price
So, you have compiled your outline, contacted your model or producer, and she has sent you back a price quote for all the things in your video. It is either lower than you thought (yay!), just within your budget, or way more than you have anticipated. For the first two scenarios listed, that's great! Use the payment method the model likes, ask about how long it will take (Mine take about one week from purchase as long as it is a solo custom video and I don't have to acquire and props and can use everything I have already at my disposal), and sit back and wait for your custom.
Now if your custom is not within your budget, either save your money for when you can purchase your beautiful masterpiece, or politely decline. Remember, politeness goes a long way and if you tell her your budget they might even be able to make some magic happen. This is, of course, if it is within their means. Do not expect the model or producer to make an extravagant Hollywood production on a shoe string budget. Hiring models, acquiring items, and of course our time, has to all be accounted for. I have practically been asked to work for free, after expending the budget of props and costumes, and than had people get upset that my prices were so high. Don't do this. Just move on, save your money, or change your script to reflect your custom video budget. It is downright deplorable to get upset at someone and backhandedly insult their craft if you can't afford it. Another thing not to do, if it doesn't fit your budget and there is no way to budge it the slightest, is to tell your model or producer "X, Y, and Z model" did it for this much." while that is great for "X, Y, Z model" to be able to pull of your masterpiece, I am not "X, Y, Z" model and I wont sell myself short, and ultimately you, to make your budget if it is impossible to do. My work speaks for my abilities and I refuse to put out bad work. I'd rather say no and not do it then do a subpar job at conveying your custom.
Waiting For Your Custom
So, you agreed upon a custom and the price, sent payment and now it is time to wait for your custom. Be patient! I understand you are probably understandably excited, but something that is custom and for you takes time to craft. In my case, I will give you a day that I will shoot and then a few days to edit after, especially if the custom is shot while out of town. Do not over email! Most of us are very busy and constant emailing makes it difficult to finish our work. Every time someone emails we must stop everything and answer, which leaves less time to beautifully craft your custom experience.
Another thing I would suggest NOT doing is mentioning another custom and how you want the producer to make it until you have seen the first one. Sometimes I think custom clients do this to ensure the model does a great job. I can assure you that I will do my best and give you the same or better quality whether it be your first or your 50th custom. Dangling a "carrot" is disingenuous especially when you don't really plan on buying another. I never feed into this behavior and I suggest any new models or producers don't either. I rarely receive a second custom request when this is done. Don't feed into it. Do your best no matter what.
Receiving Your Custom Video and Viewing It
Today is the day! Your custom video has arrived! Most custom makers I know send you your custom by Wetransfer, Dropbox, or GoogleDrive. I personally like using Wetransfer, as long as it is a file under 2GB, because that allows the client to view and download the video right away for free. I also always ask for feedback on my customs. I like to know if you enjoyed it, and like to know if it hit your spot or not. I am not afraid of constructive criticism either because it allows me to improve my custom production skills and tweak them so they hit all the buttons.
Conclusion
There you have it! The proper way to order a custom video so everyone is happy and you get a better result. I hope this guide has been useful for you and you take my words to heart. Feel free to leave a comment if you think I have forgotten something or you have any questions. I am always willing to answer feedback.
Till Next Time!
Warm Regards and Kinky Dreams,
Olivia Rose