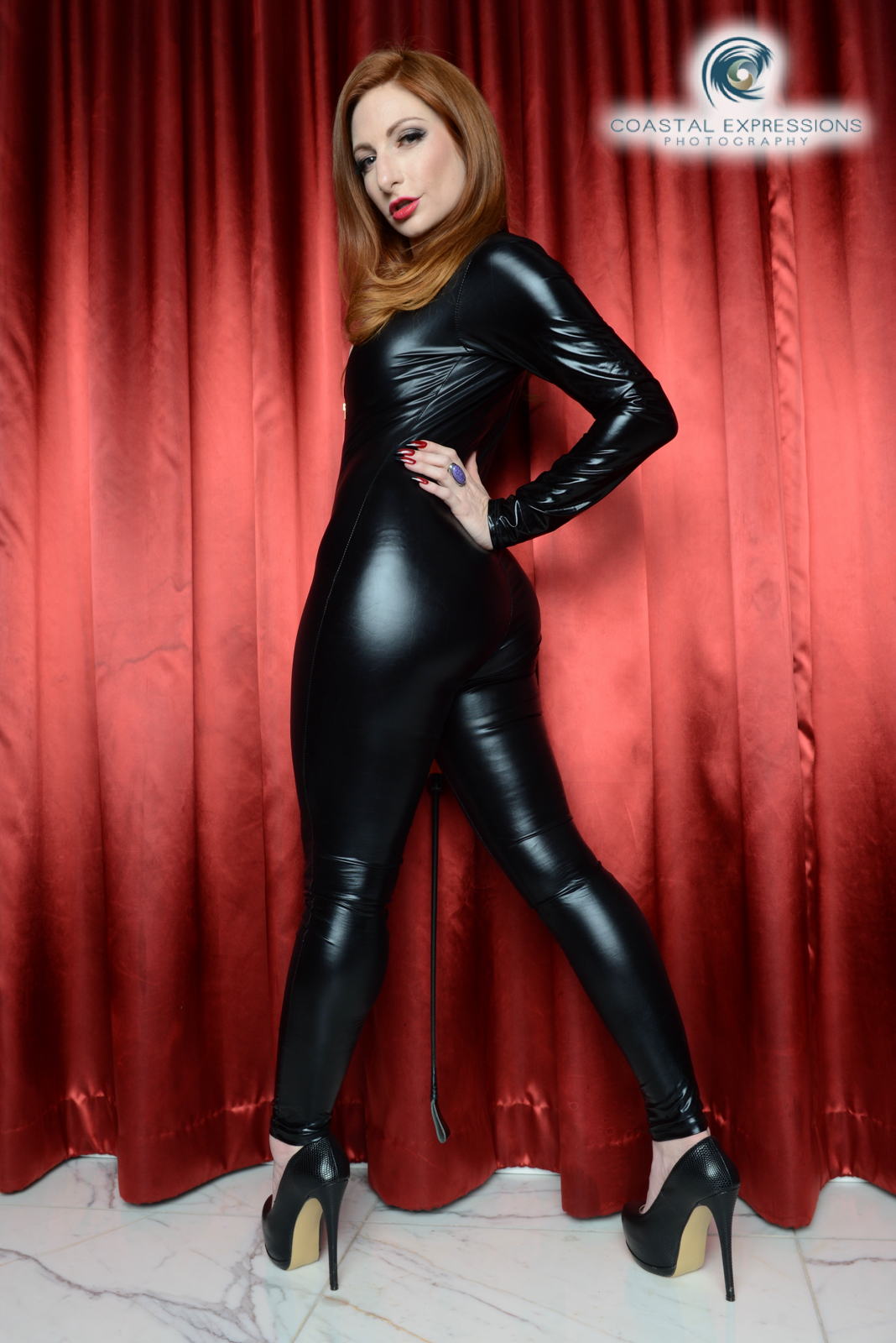 Greetings, Pets,
I hope everyone is doing well this week! I am deep in the throes of updating all of my sites to make sure I have updates for you all while I am in Las Vegas.
I am looking forward to my trip. I leave in a week and a half and have so much to do before I go!
Even though traveling and getting everything ready for work trips can be stressful, I am looking forward to seeing all of my Vegas friends and the new people I will be working with, especially Whitney Morgan! We are taking custom requests to fulfill while out there, and I have a few slots still available. I am also working with Fluffy, Penny Poison, Laila Mayhem, Toby Springs, and a few others. If you want a custom with any of us, or have any ideas, send them over! Let's make custom magic!
I will also be at the Clips4Sale AVN booth every day of the show and hope to see some of you there. Snap a pic with me and get an autograph. 🙂
I will be filming more solo clips this week up until I leave, so feel free to inquire about those as well!
There are still a few weeks left of Clips4Sale's "End of the Year Sales Incentive," where I receive a 75% commission from anyone using my unique OliviaRoseFetish.com link. Every purchase equals one entry to win a custom video! Just send over your receipt for entry.
Well, that is about it for this week! Check out all of this week's clips at the bottom of this message. Stay warm, to those of you in my neck of the woods, and stay kinky, my dears!
Warm Regards and Kinky Dreams,
Olivia Rose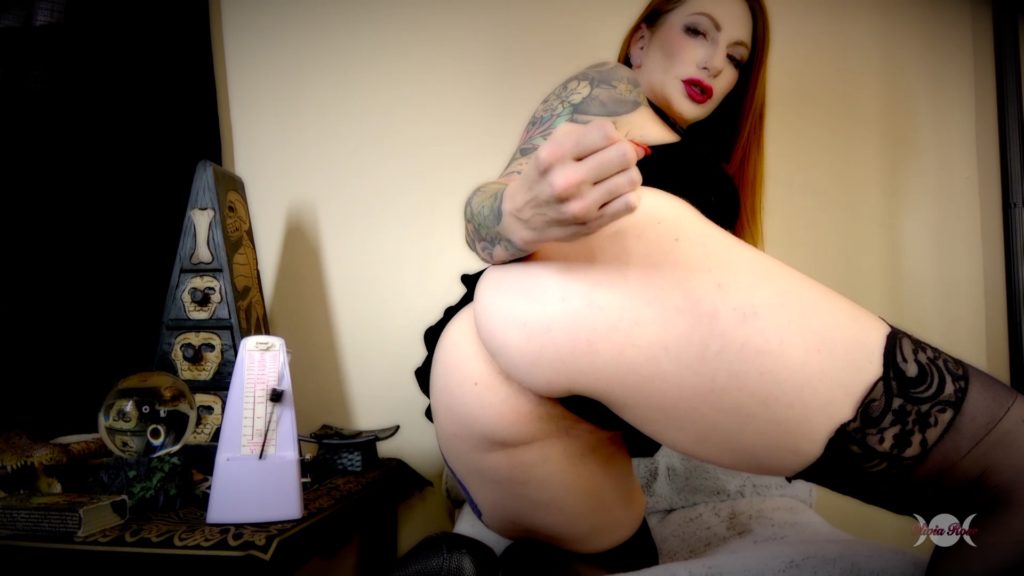 Metronome JOI
I want to play a game with you and see if you can keep pace. I am going to use my metronome while I tease you. You must keep up with the metronome as you stroke, edging yourself, and stopping when I adjust it. Let's see if you can hold out from cumming too fast from my dirty talk, my beautiful porcelain skin, and my seductive teasing. When I think you are ready, I will count you down to cum.
Can you handle the pace of my metronome? Let's find out!
Length: 14 Minutes
Price: $14.99
Available Now on OliviaRoseFetish.com and IWantOliviaRose.com!
Worship My Holy Ass
***This is a custom video. For your own go HERE!***
Custom Script:
"Goddess, I am a new wannabe slave of You. I am very addicted to You Holy Ass & Asshole. I love to be enslaved by You, and I love blasphemy. I was a pathetic Muslim slave, but not anymore. I love to join Your Church & praise You & Your Holy Ass."
Of course, this doesn't just apply to little Muslim slaves, no, I have you blaspheme whatever go might be yours as you worship and are teased and mesmerized by my perfect ass. You will bow down and praise it as you forsake all other religions and worship my Holy ass!
Length: 12 Minutes
Price: $12.99
Available Now on OliviaRoseFetish.com and IWantOliviaRose.com!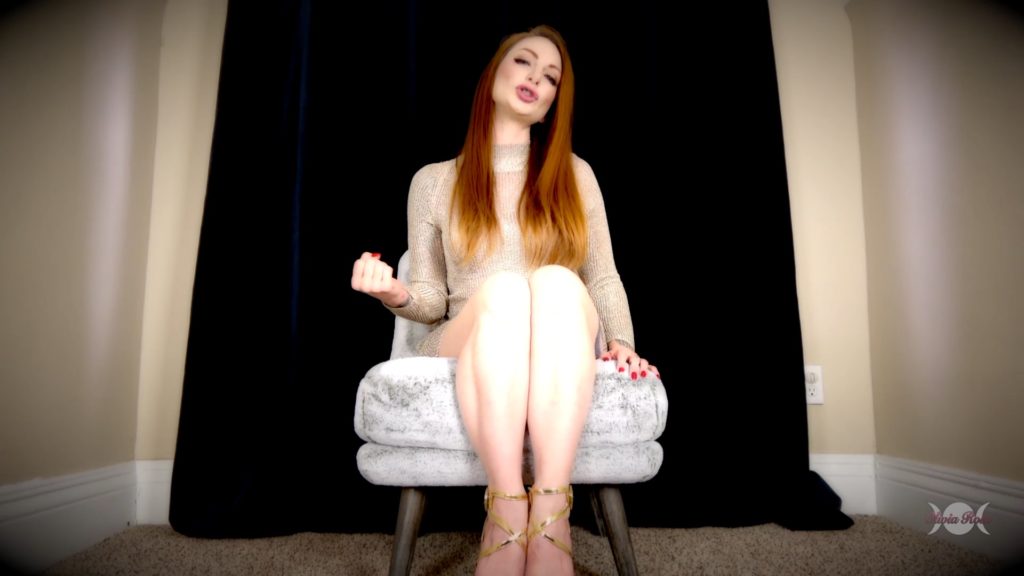 New Year, New Gay You
It's a new year and a new decade. We both know how much you think about big juicy cock, but are stuck in the closet. Well, this year is going to be different. You will embrace your cock-loving self and act on those sexual urges and impulses! This year is the year you will finally leave that closet and tell the world how much of a cock loving fag boy you are, and I am here to help you fulfill those dreams and fill those slutty holes of yours.
For years you have denied your primal wants and needs, denied your love of big cocks and wanting them down your throat, but not this year, no. You will embrace your gay tendencies and go out and get that cock!
Length: 10 Minutes
Price: $10.99
Available Now on OliviaRoseFetish.com and IWantOliviaRose.com!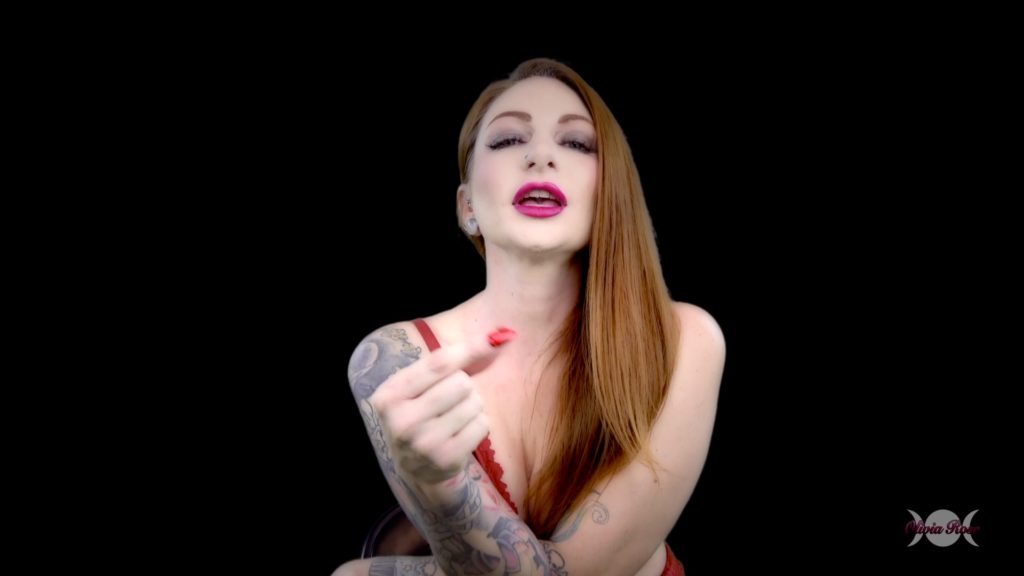 Oink and Jerk
You love being humiliated, don't you? All you are is a humiliated piggy, and I will treat you as one like you deserve, which is why I am going to let you jerk off to me, but you can only oink like the small dicked loser pig you are while stroking with two fingers. I can already imagine how pathetic you look doing this too! You've always been a worthless little piggy, so you might as well start stroking like one! Oink, oink, bitch, and you might get to cum!
Length: 12 Minutes
Price: $12.99
Available Now on OliviaRoseFetish.com and IWantOliviaRose.com!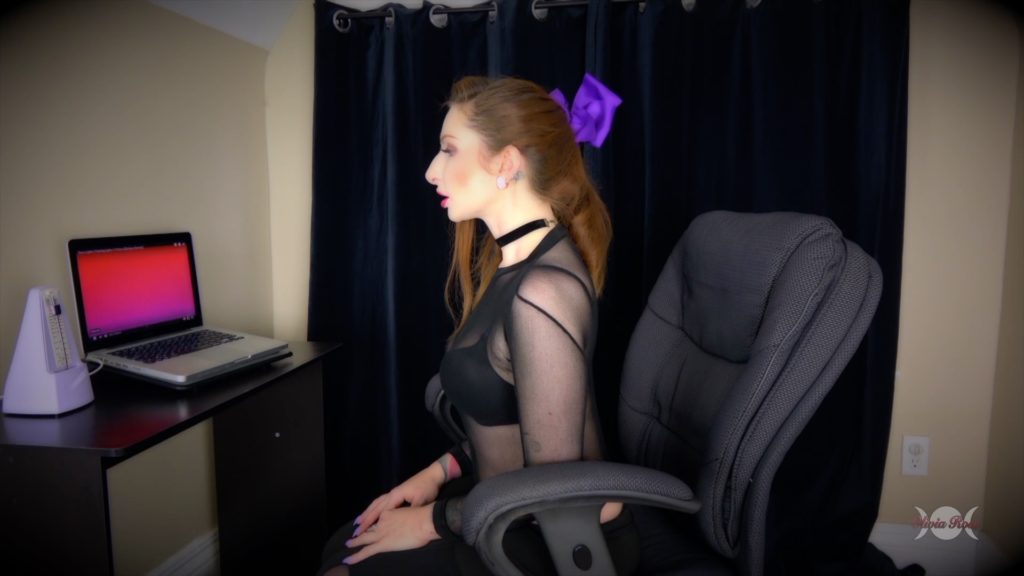 Mesmerizing Metronomic Pleasuring
***This is a custom video. For your own click HERE!***
Custom Script:
"You are sitting on your office chair, hands on your lap, looking at a video on your laptop when you hear a knock on your door. You snap out of the trance, and you welcome them. It's Master Jason (Camera) and your very excited to see him. 'Master Jason! I wasn't expecting you to come and see me personally today must be a special day! What brings you here today?' Oh, you've come because you're tired of seeing all of your henchman being pleasured by me, and you want some pleasure yourself? Yes, of cause anything for you, Master Jason, what do you want me to do?' Snap! You become mindless and turn to the metronome and adjust it to 60 bpm and stare at it. Then you start to say in a robotic tone. 'Yes, Master, Jason, I, am, now, reprogramming, myself, for, you, when, I, hear, the metronome, tick, my, I, will, dance, according, to, the, beat, of, the, metronome, the metronome, is, my, master, too, now, I, must, listen, to, it, and, dance, for, your, pleasure.' Yes, Master, Jason, I, will, dance, for, you, now. You adjust the metronome to80 bpm and start to dance to the beat. For 4 min every min increases the bpm by 20 max 140 and tease while dancing (hands on hips), but with a mindless face and please show off your boobs while dancing for the last minute, please dance and shake your ass on his crotch according to the beat. After that, you walk to the metronome while still dancing to the beat, asking if he enjoyed your dancing, and you look at his crotch all hard, and you get turned on and lick your lips. 'Hmm, looking good master Jason but I know something that will get you going ill be back.' You stop the metronome, and you walk to the right and return in your leather jacket and pants and boots just the way I like it with the cat bra under it hair untied leather gloves in your pants back pocket. When you return, the metronome turned on to 60 bpm, and you enter the room dancing. ' oh, I see master Jason has already prepared for me. I see you do enjoy seeing me dance, do you now sit back relax and let the metronome do the work. You dance to the metronome for another 3 min hands on hips and hands in the air, changing the bpm every minute again (the first minute, please slowly unzip his pants while dancing and pull out his cock and shake your ass on his cock). At the same time, you striptease out of your clothing, leaving your bra and panties on until you reached 120. You dance to his cock. 'oh, I still remember your cock being this huge master, Jason. It makes me horny.' You stroke his cock according to the beat for the last 1 min until he cums and you orgasms when he cums. "Oh yes, Master Jason release all out oh you want me to continue dancing, of course, anything for you, Master." You stand up and shake your ass on his cock for the last 30 seconds while you tell him that he does not need to come to you, and he can sit at home relaxing, and you will go to him and pleasure him and say, "don't forget because I'm dark supergirl" and the video ends. "
Length: 17 Minutes
Price: $17.99
Available Now on OliviaRoseFetish.com!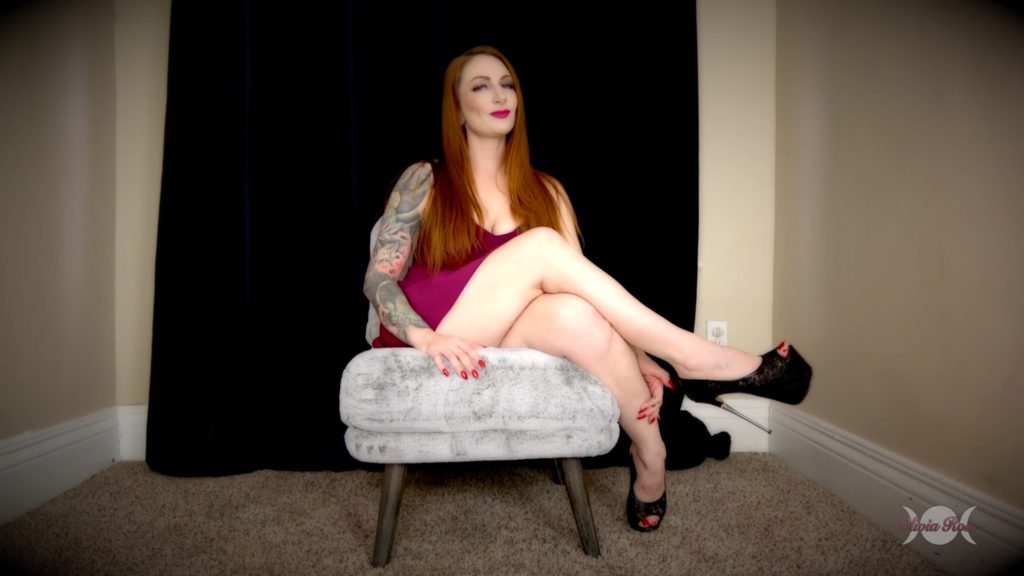 Dangle, Drop and Pay
I have been having quite a few admirers shower me with shoes, and I know quite a few love to play games with me. Shoe dangle games. I am going to dangle these lovely high heels right here in front of you, making them move up and down with my pretty pedicured toes and soft feet. I know how mesmerizing this is for you and how you can't help but watch, waiting in anticipation for my heel to drop.
Well, it will, and you will have to pay. You will have to pay every time my heels drop off of my gorgeous feet.! Are you ready to play "Dangle, Drop, and Pay?"
Length: 12 Minutes
Price: $12.99
Available Now on OliviaRoseFetish.com and IWantOliviaRose.com!