Greetings Pets,
I hope everyone is well and holed up at home. I have been self-isolating for two weeks now, and since I have a small person not in school, getting back on some sort of schedule has been a challenge for the last few weeks. I do finally have a system in place, though, and we should be back on track as far as these newsletters go weekly from here on out. I know you're tired of hearing about COVID-19, so I am not going to say anything other than please stay the heck home! We will get through this, and I just want you all to get to the other side in one piece.
During this time, I am still taking custom video requests! Just click here and fill my custom content form here and let's set something up!
In other great news, Clips4Sale has a new incentive starting on the first of April. Anyone using my unique link to purchase clips will make it possible for me to get 100% commission off of clip sales! That's right, 100%! I will make every penny before taxes! All you have to do is use OliviaRoseFetish.com for purchases until the thirtieth of April. 😀
I am still releasing new clips during this time, and have a little stash of clips with a few models from the last few months, so you all have some new content to look forward to in the future! I also released five new clips this previous week. Feel free to browse them below and snap them all up!
Well, that is all for this week! Till next time!
Warm Regards and Kinky Dreams,
Olivia Rose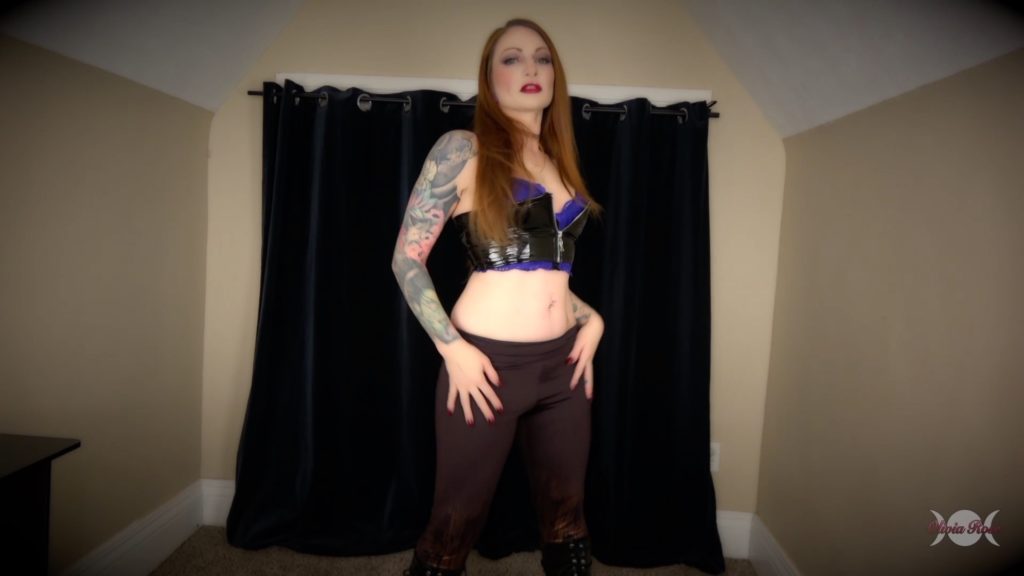 The Brain Melting of Trish
***This is a custom video! For your own click here!***
Custom Script:
"Dressed in the PVC top with purple bra and panties, leggings from your freak for my feet video, boots, choker with shiny makeup, and lipstick. You enter your bedroom with a laptop, dildo on the bed looking for Dante. "Daaannnttteee where are you, son of a bitch got a job but didn't invite me that asshole." The wait is this his laptop? It's not locked at all wow I can see what that dumbass is up to know let's see his browser history." You sit on the bed and start using his laptop, and to your surprise, see that his browser is all Olivia Rose.com, and you get pissed off and click on one of the links. "Whose this Olivia Rose why is Dante watching so many of her videos he got a woman right in front of him, and he decides to go for online? When he comes back, his a done devil." You click on your metronome joi video to get comfortable and skip to 0:02:05 and play the video. "Oh please, what's this going to make me into a jerk off a zombie or something? Let's see, shall we? You continue watching for 1 min then you start to feel entranced by the video and say, "her voice is so seductive, it's pretty mesmerizing I, I feel like stroking something now." You pick up the dildo beside you and stroke it according to the beat of the video for 30 seconds. Then the screen turns black. Now its the next scene, Dante returns seeing you lying down on your bed with your laptop on your right facing you and stroking the dildo with one hand on your right according to the beat of the video. When the video ends, you fall asleep. "Snap!" You wake up and see Dante beside you. "Oh, don't your back what happened to me, oh, that's right. I was watching your stupid video can't believe you would watch her instead of me, am I not real to you don't you know how I feel about you? And I can't believe that video put me into a trance don't tell me your under her spell as well oh, of course, your the son of Sparda there's no way something like this will work on you." Whats that is that a metronome no-no doesn't turn it on. Please don't!" The metronome is at 60 bpm, and you fall into a trance and stand at attention. "Yes, Master Dante, I am your metronome stroke slave and ready to comply." Yes, Master Dante, whenever the metronome stops, I will stop what I am doing and freeze in place, and if it continues, I will continue what I am doing." Snap! You stand up and ask Dante to follow you to the other room. You start to dance sexy to the beat of the metronome for 4 min (have a pause scene for every minute and increase the speed of the metronome by 20 after every pause max 120). "Yes, "Master Dante, I will stroke your dick according to the beat." Metronome now at 60 bpm you are on your knees camera looking down on you and you stroke his cock (dildo) for 4 min (the same thing have a pause scene and increase speed by 20 after every pause max 120 twist stroke at 60 and 80 bpm). You stroke him at 120 bpm for 30 seconds, then you orgasm when he cums. Oh my god, Dante, you, the son of Sparda." You laugh later, "snap!" You awake from your trance and is surprised to see Dante's cock in front of you. "Why are you cock in front of me what did you make me do?" Oh no, not again, please don't turn it on back, no!" Metronome starts playing at 60 bpm. You tried covering your ears but slowly fall into a trance again and slowly remove your hands from your ears. "Yes, Master Dante, I am your metronome stroke slave again. Please let me stroke your cock." We now return to your bedroom, and you are in your PVC top and panties and black stockings giving a thigh job while standing up in front of your bed laptop. Repeat what the video is saying. Then you end the video (zoom in in your face) with you saying, "Yes, Master Dante, Trish is your compliant metronome stroke slave…" The video ends."
Length: 19 minutes
Price: $19.99
Available Now on OliviaRoseFetish.com!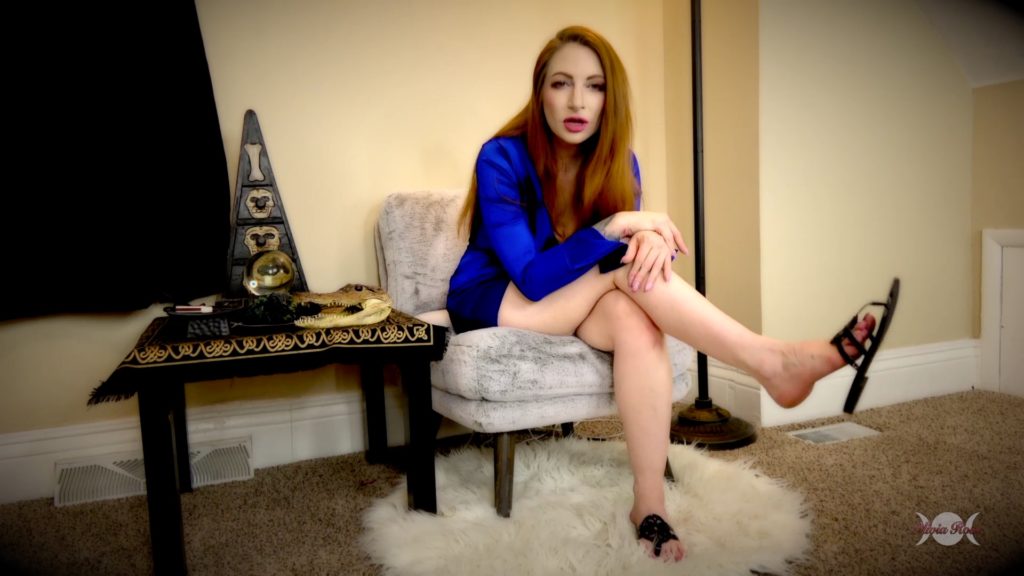 Sandal Dangle and Stroke
I received a new pair of sandals a few weeks back from a fan, and I have been itching to wear them. With the weather finally getting nice, but not being able to go out much, I thought I would wear them anyway and tease you with them by dangling them off of my pretty pink pedicured feet while making you stroke.
I know you check out feet all the time, and this lack of leaving the house is making it super hard to get your fix! So stroke, while I dangle and tease these shiny new black sandals off my feet. Stroke to the pace of my dangle and stroke to the thought of them falling off and me letting you cum!
Length: 12 minutes
Price: $12.99
Available Now on OliviaRoseFetish.com and IWantOliviaRose.com!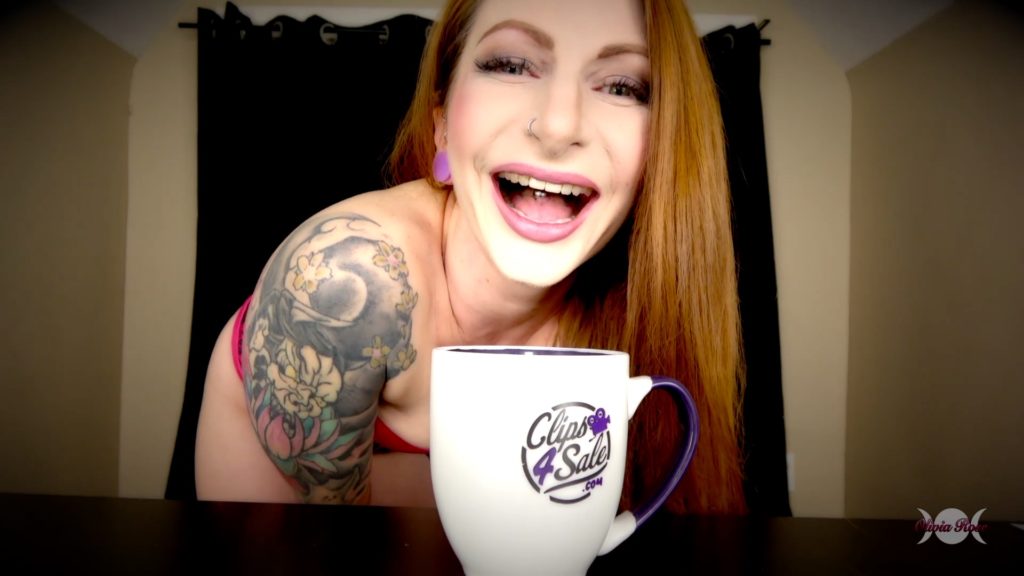 Morning Fart Cum Brew
***This is a custom clip. For your own, click here!***
Custom Script:
"I had an idea for a fart video that I would absolutely love for you to do. I was hoping you could do bare ass farting into a plain white coffee mug with black coffee in it. Every so often describing how bad it smells and that you have to use the bathroom. The coffee will be for me the viewer you will have me jerk my cock to the sound of your farts. In the end, you will instruct me to cum in the coffee and forced to drink it."
Length: 11 minutes
Price: $11.99
Available On OliviaRoseFetish.com!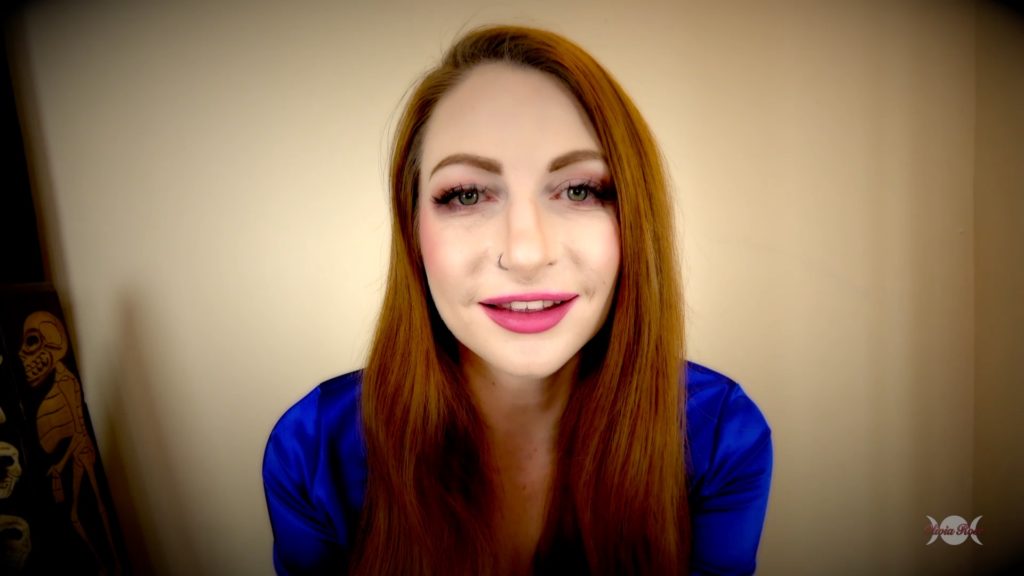 From Sister-In-Law To Babysitter
***This is a request. For your own, click here Me!***
Custom Script:
"You are the sister-in-law telling the viewer\\listener that she will never understand why her sister married a loser husband. But you were happy to hear that she found a mighty, massive dick, seed-producing man and that hubby is now their cuck. But, it was hilarious to hear that after the first time they fucked, bb hubby tried to man-up and stop him. After he grabbed hubby, he pulled his pants down and spanked him until he cried. Your sister and her new man knew what to do. It didn't take long to see that all the times your sister's new man came over, and hubby was so scared of him that he began to spontaneously s**t his pants. They decided putting hubby in diapers was more appropriate. Now hubby is in a nursery next to their room while they are fucking, and he's dumping cum into her sweet pussy. Hubby is now dressed in a Daddy's girl onesie, sucking on a dick pacifier, sh***ing his pants and pissing himself out of fear and humiliation. Now they wait to change him until morning while giving hubby a bottle of his warm cum. He loves scoop weak loser hubby in his arms and bounces hubby on his knee while he squirms in his s****y diaper while it oozes out and has become their baby cuck. Now you just love to go over to their house to "babysit" bb hubby…what a bb dicked cuck."
Length: 11 minutes
Price: $11.99
Available Now On OliviaRoseFetish.com!
Stay Home And Stroke
Right now is an uncertain time. I do know one thing, though. It is that you should stay home and stroke. Right now is one of the few times in your life that you can just slack off everything and stay home to goon all day long. Watch as I mesmerize you and make you stroke over and over, melting your mind to be more of a jerk off junky than you thought you would ever be.
You're going to stay home, you're going to stroke to my long legs and beautiful body over and over, and maybe when this is all over I will let you cum, or perhaps not.
Length: 13 minutes
Price: $13.99
Available Now On OliviaRoseFetish.com and IWantOliviaRose.com!