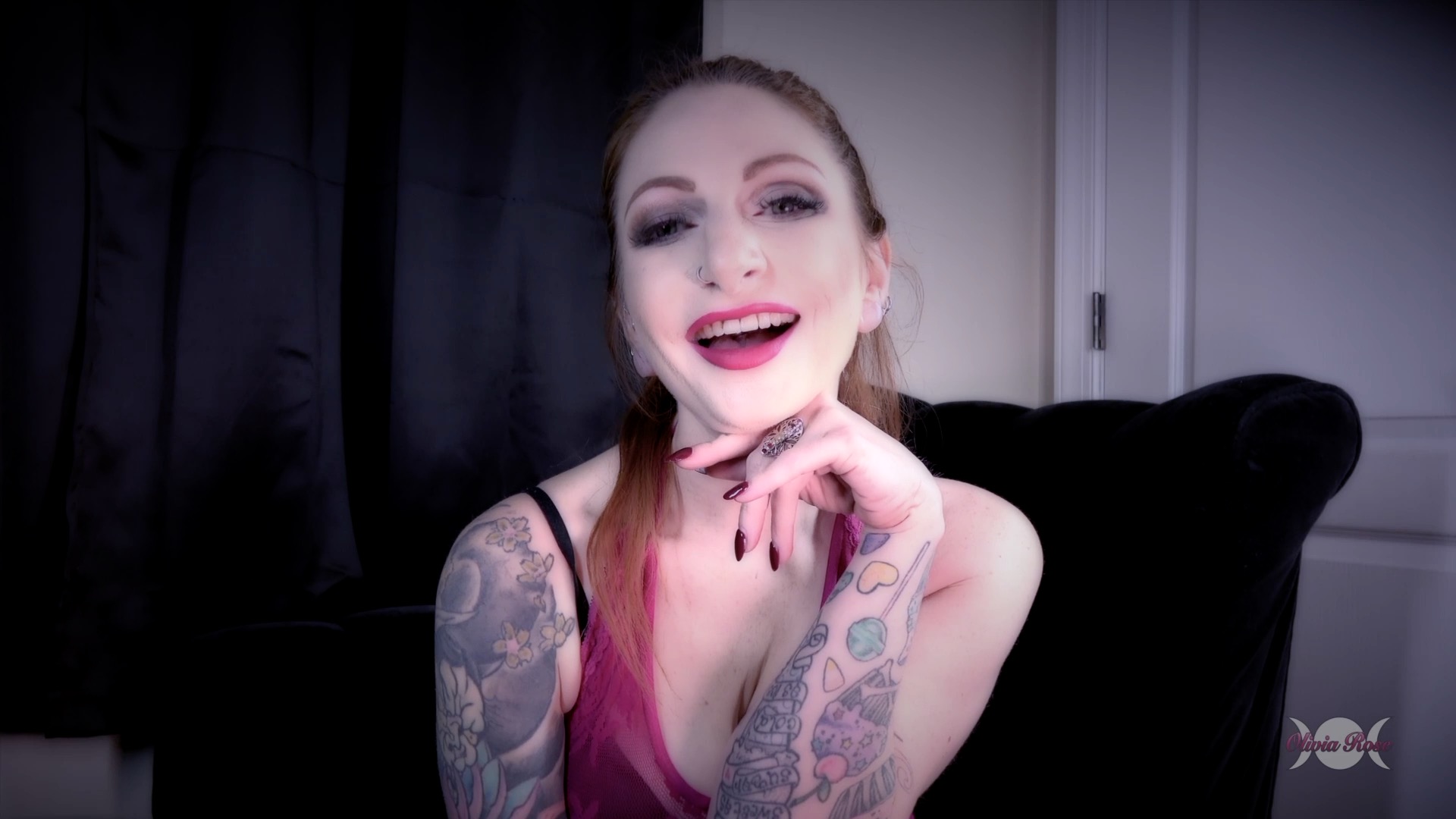 Greetings Pets,
I hope everyone is having a lovely week. I know that most people are in a rush this time of year with all the holiday hubbub and gift buying. I know I am! I also had a small person go into surgery yesterday, which is why this newsletter was a bit delayed. Everything went well and will be back to my usual schedule next week!
I have been doing A LOT of baking this week as well. Every year I send my favorite people boxes of cookies, and this year is no exception. Yesterday I made over 100 peanut butter cookies to send out! I do have to say they are the best and easiest recipe I have made. I am trying to be good and not eat them all. 😉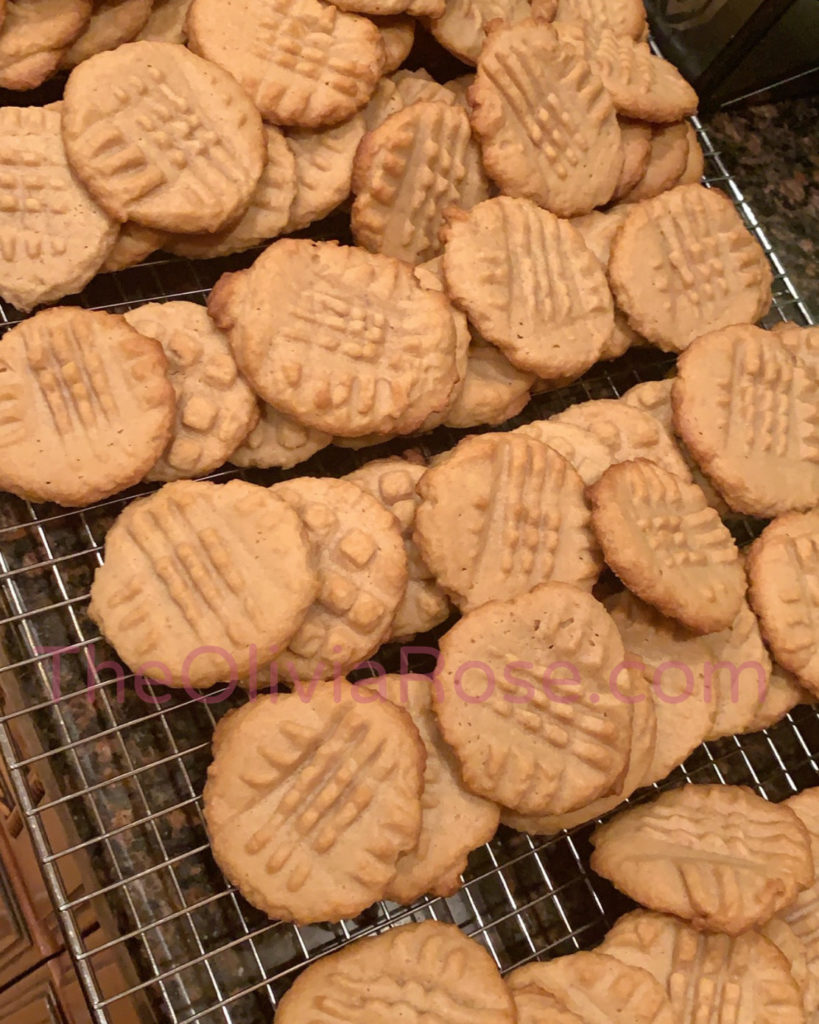 I have some exciting news! I have confirmed that I will be signing with the Clips4Sale booth at AVN this year!
I am looking forward to interacting with my fans yet again. You never know what can happen too!
Since I will be in Las Vegas for the convention, that means I will also be working with quite a few impressive models. If you have any custom requests, feel free to send them my way. I, for sure, am working with Whitney Morgan, and am busy booking with other ladies. Just reply to this email and let's schedule something!
I am, of course, also available for solo customs as well. Feel free to hit me up about those as well. Let's make those kinky dreams become a reality!
The Clips4Sale "End of The Year Sales Incentive" Is still in full swing as well! Don't have the money for a custom, but enjoy my clips? Now is your chance to be included in my FREE Custom Raffle! Just purchase your clips from my Official link, OliviaRoseFetish.com, send me your proof of purchase, and be entered to win! Every clip obtained with my link counts as one entry into the raffle. The more clips you buy, the more chances to win!
Well, that's all for this week. Feel free to browse the clips I just released and use my unique link (OliviaRoseFetish.com)! I know there a little for everyone!
Until next time!
Warm Regards and Kinky Dreams,
Olivia Rose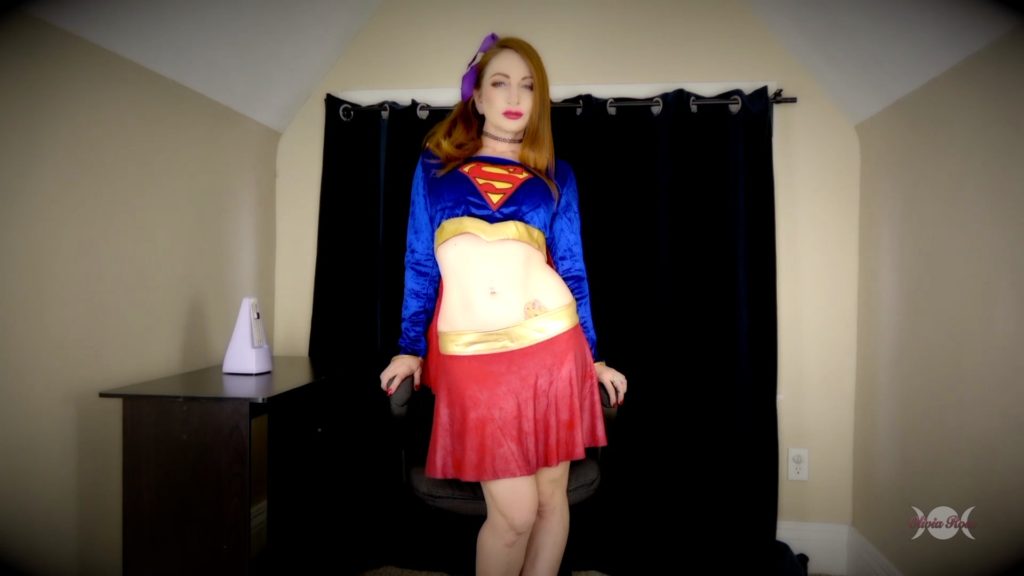 SUPERGIRL TRAINS MINDLESS HENCHMAN
***This is a custom clip. For your own email Me!***
Custom script:
"Dressed in precisely like in your edging you forever video, but with purple bra and panties with pants from your hotfoot ghost of uncle carl video and heels, choker with makeup and lipstick on hair tied in a ponytail with the purple bow in your "Crimson Rose" video and fringe. You have a client whose here to see you about his lack of focus, and you are going to train him to focus on you. You walk up the stairs to enter your room, but you hear a ticking sound coming from your room. You enter your office to see a metronome(the gift I'm sending you) on your black desk also from your hotfoot ghost of uncle carl, ticking in 60 bpm. "Oh, is that the actual metronome Master Jason sent me to use of his new henchmen great it will work just fine." You become enchanted because of the metronome you slowly walk in front of the desk and stare at it(stare at it standing up). (Camera view now precisely in the picture below.) You stare at the metronome for 30 seconds (Only eyes following the movement of the arm do not move your head) then after that, you start to say in a robotic tone, "Yes, Master, Jason, I, am, now, your, metronome, slave, I, will, now, use, it, to, train, your, new, henchmen, I, will, use, it, to, train, his, focus, and, dance, too, the, beat." Yes, Master, Jason, I, will, dance, sexy, for, you, now." You set the metronome to 80 bpm, and you start to dance hot to the sound for 2 min (hands on your hips and sway to the beat and sometimes hands in the air). You stop the metronome and say, " Yes, Master Jason, I will change into the outfit for his training." You walk to the left and come back in the supergirl costume and red heels with the same bra and panties in it with makeup and sit on your office chair waiting for him to come. After 10 seconds later, he enters, and you stand up and greet him, telling him that it's you Supergirl, and you have been mesmerized by Master Jason to be his Supervillain slave, and what is he here for and say to him that you will use the metronome to help him. "See this metronome here? It will help you with your problems, focus on me, and follow my instructions take your cock out. You heard me take it out right now!" Let us start slow, shall we." You stand up and turn the metronome to 60 bpm and dance to the beat (hands on your hips) and instruct him to stroke according to the beat for 30 seconds (please skip all the setting up metronome scenes). "Well let's go a little faster, shall we?" You turn it to 80 bpm and dance to beat and instruct him to keep up to the beat for another 30 seconds(make the stroking hand gesture for this and the later parts). "Umm good now time to go faster," You set it to 100 bpm and ask him to go faster for 30 seconds. Umm very good now time to go even quicker, metronome now at 120 bpm you take matters into your own hands and stroke his cock (Dildo) according to the beat for 30 seconds. Metronome now at 140 bpm, you stroke faster for the last 30 seconds until he cums and you orgasm when he cums. You stop the metronome and ask him if he enjoyed the session and if he feels more focused. Then you thank him for coming and ask him to come back if he wants to see you dancing to the metronome. Then you wink, and the video ends."
Price: $13.99
Length: 13 minutes
Purchase this video on OliviaRoseFetish.com And IWantOliviaRose.com!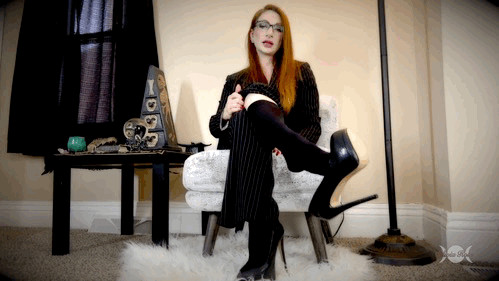 TROUSER SOCK TEMPTATION
Staring at girls in the office is one of your favorite pastimes. You get especially turned on when you see a woman who has nylons under her pantsuit. You wonder if she could be wearing pantyhose, or maybe thigh highs, but your absolute favorite is knee-high nylon trouser socks!
I know this and use it to My full advantage. Just a glimpse of bare skin when I pull my pants up and expose my knee makes you weak and only want to worship and please Me. You would love for nothing more than to be down on your knees sniffing My trouser socks, taking their scent right into that head of yours.
Today is your day then! I will dangle my heels to drop and then shove these nylons right in your face giving you the ultimate trouser sock office temptation!
Price: $12.99
Length: 12 minutes
You can purchase this video on OliviaRoseFetish.com And IWantOliviaRose.com!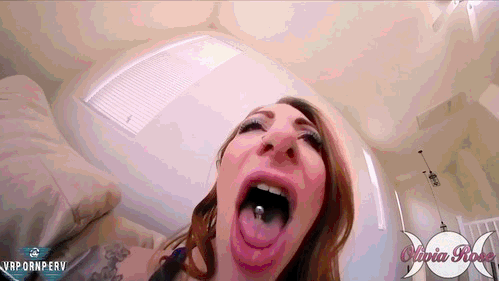 SHUT UP AND SWALLOWED: VORE COMPILATION
This compilation features all the swallow scenes from some of my best Vore videos and even the first I ever filmed! Over 30 separate swallowing scenes that feature Codi Vore, Tomiko, Aqua X and myself. Scenes include Giantess, Gastronomic Voyeurism, Endoscopes, Spit, Uvula shots, Epiglottis shots, Teeth fetish, Tongue Fetish, Belly Fetish, Throat Fetish, and much more!
Price: $29.99
Length: 41 minutes
Purchase Now on OliviaRoseFetish.com!
INTERRUPTING SNEEZES
This time of year, my sinuses are massively irritated. Every time I go to film, my sneezing fits, though, as soon as my camera is set up, they stop. This time that was not the case, and since my camera was already ready to go and I was filming, I was able to capture it all on camera. Big sneezes, loud sneezes, a stifled sneeze, all complete with my nose running, and my eyes watering. I just wanted it to stop so that I could continue with my work. Eventually, they did stop, but not before my eyelashes were clumped together from tears, and streaks of makeup ran down my face!
Price: $8.99
Length: 8 minutes
Purchase Now on OliviaRoseFetish.com!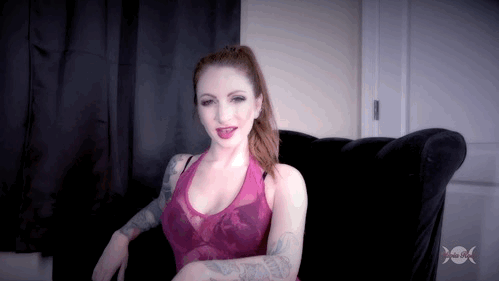 Only Your Hand
It has come to my attention that you have all sorts of pervy little habits. You can't resist stroking all the girls in your life. After meeting a hot girl, you can't help but to go home and talk to Ms. Handy. You are just a small dick loser pervert who only has his hand to keep you company!
Your hairdresser, your bank teller, that girl at the grocery store, you go home and furiously wank to them like the pathetic loser you are because they would never fuck you!
So take out that dicklette and start fucking your hand because no woman who meets you will give you the time of day! You will forever only have your hand!
Price: $9.99
Length: 9 minutes
Purchase Now from OliviaRoseFetish.com and IWantOliviaRose.com!