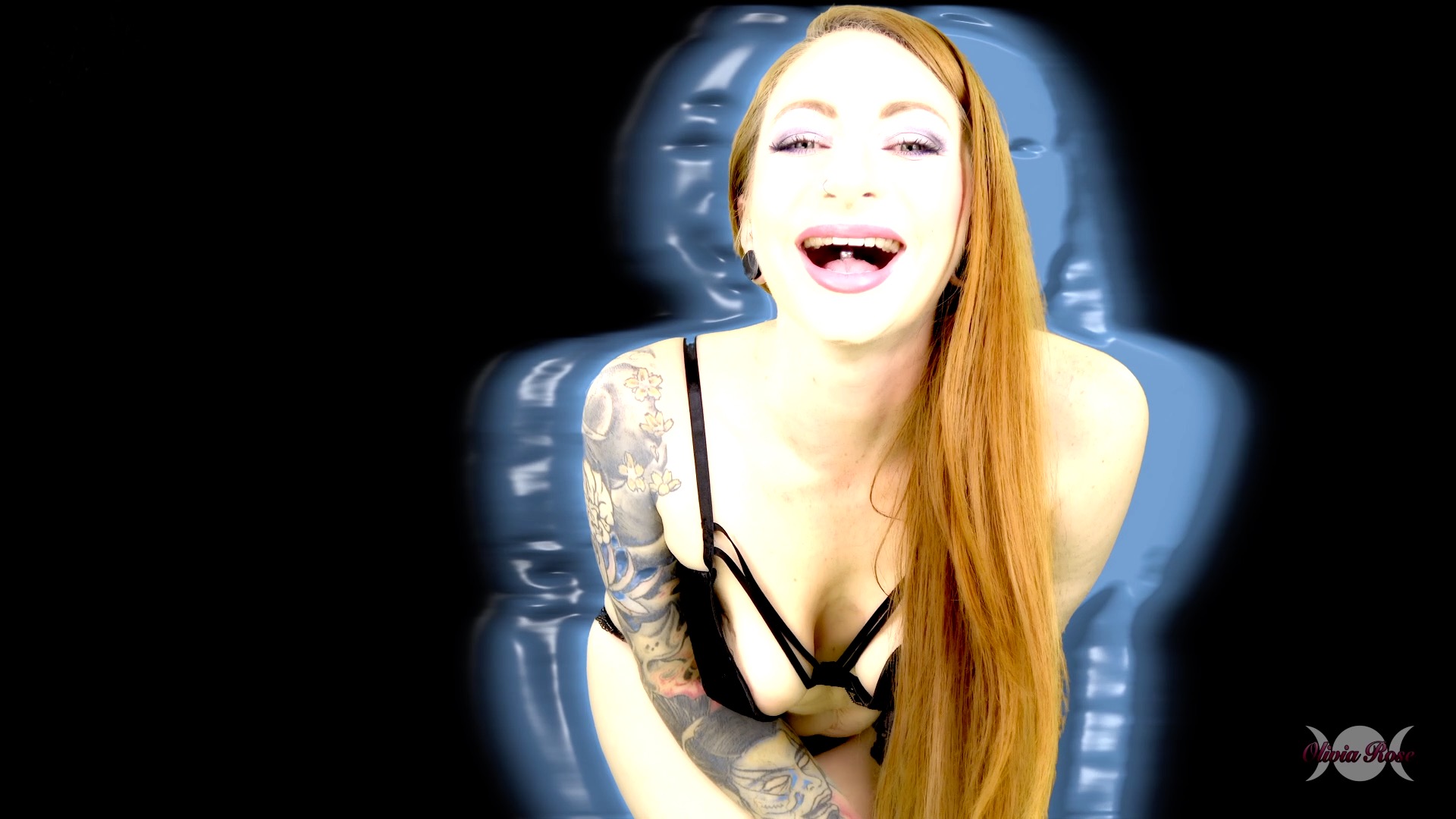 Hello, Pets,
Happy Tuesday! It is time for another update. I hope this letter finds you well. It seems as if it is finally cooling down here. I woke up to it being in the '40s this morning and did not want to get out of bed. I wanted to stay snuggled firmly in my comforter. It being cold is probably the least crazy, as weather goes in this country right now, so I am grateful for that. I hope everyone is staying safe from fires and hurricanes!
I have a quick beach trip planned for the following weekend. I am hoping it is warm, and the beach is relatively empty so that I can swim a little. This year has been hard in terms of not getting out in nature as much as I would usually. I am mostly missing my desert time. Every year I am grateful for my traipsing around in the desert and the long technology break it gives me. No cell service can be truly liberating, especially when you live on the internet. I hope that I can get some a technology break soon.
I am super busy shooting customs, but I am also opening myself up to new simple POV ideas that you propose. Feel free to reply to this email with what you want to see or a custom idea, and let's make some kinky magic!
I have released five new clips in the last week. Feel free to check them out and snap them up! I attached them to the bottom of this email. Just a reminder: you can find all of my videos in multiple formats, not just 4K.
Well, that is all for this week! Thank you for all your support, fellow pervs. 😉
Warm Regards and Kinky Dreams,
Olivia Rose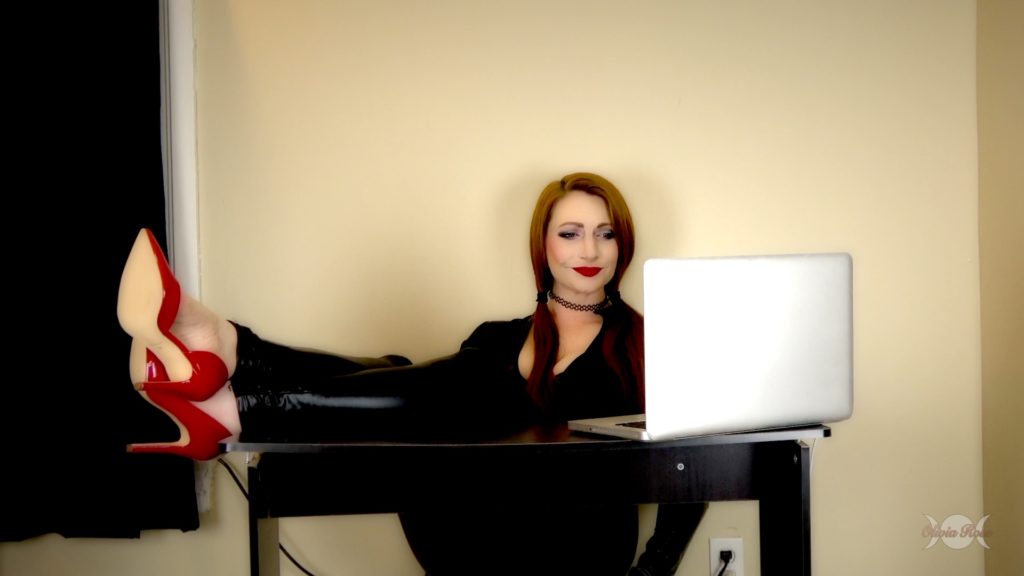 Master Tricks Mistress
***This is a custom clip. For your own, click here!***
Custom Script:
"You are a mistress of an organization, and you are sitting down on your office chair legs on the table looking at your laptop. You hear a voice from your computer. "Mistress, your old friend Vergil is here to see you." "Vergil, huh, let him in." "Well, hello there, Vergil, long time no see hope you ve been well, so what brings you here today(tease him by rubbing your tits while talking)?" You tell him you know that he has a massive crush on you, and he came to see you in person(tease him by rubbing your legs). "Oh, you have a gift for me? Why thank you, what is it?" He hands you a metronome and all the leather clothing that I like. "The clothes I understand, but why the metronome, you want me to turn it on and look at it?" "Fine, since you got me all these nice clothes, I'll do it." You put the metronome in front of you and turn it on to 60, and you sit up straight, hands on the table (please film it like in the pic below). You stare at it(eyes only following the arm of the metronome) for 30 seconds and start to say, "it's mesmerizing" I, I love the sound of the beat." You slowly go into a trance and repeat "so Mesmerizing" for 1 min. Then your head goes down. Vergil: "hahaha, yes, I finally have you under my complete control. You will now do everything I say, understood?" You slowly move your head up and open your eyes and say, understood. "Good now you are going to make me your husband, you will tell your men that I will rule over them alongside you, and they must prove their worthiness to me as well." "Yes, Master Vergil, as you command." "Good." Snap! You awake and now turned into a flirty but dominant. "Yes, honey, what can I do for you? I love you so much" "Make out with me and call me Master." "Yes, Master, as you wish." You start to lap dance on him while teasing him with kisses(come close and kiss him a few times) and rub your tits and body all over for 1 min(come close to the camera and hone your tits). Then you see the bulge in his pants and ask him to take out his cock and give him a joi for 2 min (zip your catsuit slightly down to reveal your cleavage in the middle) (a less stroking hand gesture, more body rubbing, and kisses) keep saying, master Vergil. "Okay, that's enough. I want to see your men in action. Call them in. I'll be in the other room watching." "Yes, Master Vergil." You call 5 of your best men in from your laptop. "Good, your all here now. Vergil and I are getting engaged, and from now on, he will be your master as well, and now he wants to test your loyalty, and so we are going to play a few games and whoever wins will receive a handjob from me." "First game self-control," you explain to them that you are going to dance sexy for them, and they have to watch you without getting an erection. Whoever has an erection will be contract terminated immediately. You dance sexy for 2 min (striptease in the middle) while rubbing your body all over and tease them with kisses and say things like (you like how I am such a cocktease and my dancing makes you hard) 2 of your men have bulges in their pants, and you fire them immediately and ask them to get out. "Next focus." You turn on the metronome to 60 and give them a joi and tell them to stroke according to the beat. You will increase the moment every 1 min (max 140) while putting on your leather clothing(start with pants first), and you will freeze yourself every bpm, and your men must stop stroking when you freeze. At 120, 2 of your men continued stroking when you were frozen, so you fire them. "Looks like we have our winner now come closer and get your reward." You stroke him for 2 min (do the touching of tits, mini boobjob, and rubbing of the stomach and let him cum on your belly fake cum). Oh, what a fantastic present you gave me, but I'm disappointed it's not enough you fired too!" Once he exits the room, you look up and tell Master Vergil that you will find better men worthy of our pleasure. "My very own Mistress under my control intriguing." You both laugh for the last 10 seconds, and the video ends."
Length: 24 minutes
Price: $24.99
Available NOW on OliviaRoseFetish.com!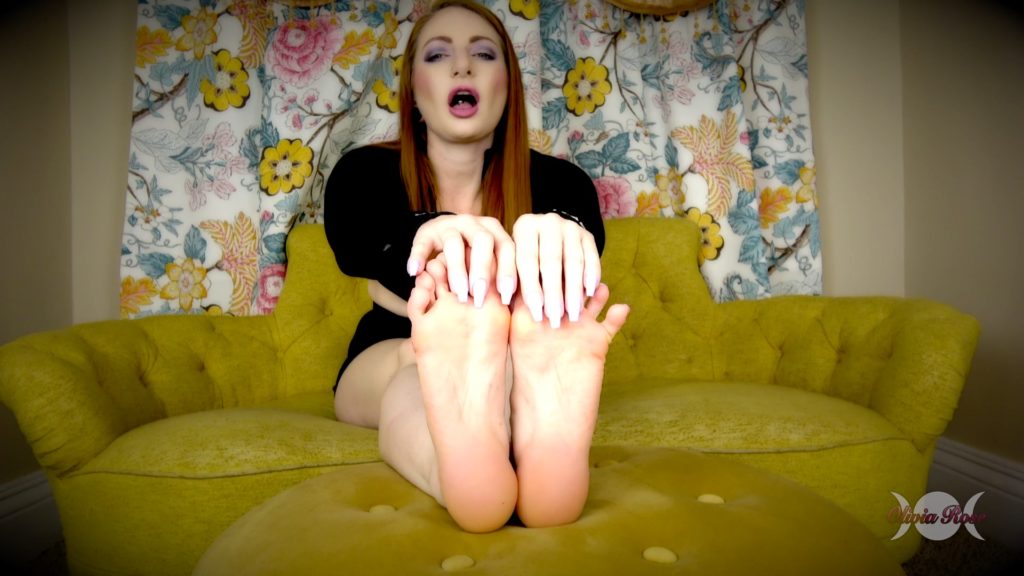 Step-Son's Foot Reward
You have been such a good boy lately, and for that, I think you need a little reward. You have been doing everything that I, your Step-Mother, has been asking of you and have been extremely helpful. I know how much you love my feet. I often see you staring at them when I am barefoot around the house or am in sandals. You are continually complimenting them, and because of this, I know you would love to jerk off to them, and I am going to let you!
Length: 12 minutes
Price: $12.99
Available NOW on OliviaRoseFetish.com and IWantOliviaRose.com!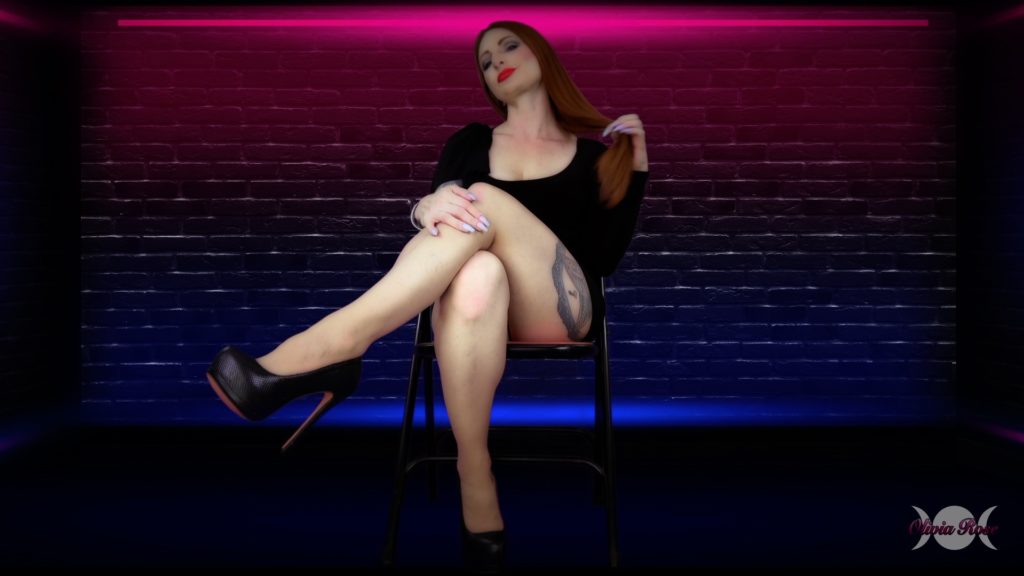 The Legsecutrix
***This is a custom clip. For your own, click here!***
Custom Script:
"In this video, you are wearing a short skirt, pantyhose, and heels. You are a hitwoman sent to take out two Detectives who have obtained some evidence on your employer, enough to put him away for a long time. The video starts with the camera looking up at you like you have your heel on the throat of a man. Your employer gives you the job, and you accept as you say you are finishing up now. You take out the loser victim. You track the Detectives down at a crime scene. There are two uniform cops at the door. You seduce them into taking themselves out. They are comfortable, and you make them put their G U N S in each other mouths. You have the pull the trigger. You walk in, and the Detectives question why you are at their crime scene and how you passed all the other cops. You sit down and cross your legs. You say you told the other cops to take a break. (You took them out). One of the Detective leaves to check on the other cops. You mean the remaining Detective you need some information. He is distracted by your legs and body. You continue to flirt and seduce with your legs. You can make him do whatever you want. You ask about the files on your employer. He says his partner has a flash drive with the evidence. You tell him you were hired to take them out. Just like you took out all the other cops in the building. You remind you are on the top of a high rise building, and he looks like he could use some air. You can make men do what you want by seducing them. Your legs are to dye for. You tell him to jump out of the window, and he does. You smile and say bye bitch. The second detective returns after finding all the other cops have been taken out. He points his G U N at you, telling you are under arrest. You smile and start showing more crossed legs. He asks where his partner went. You say he stepped out for some fresh air. He tells you to put your hands up. You tell him No and that he can't stop looking at your legs. You tell him to get on his knees. He says no, so you cross your legs again. He submits and falls to his knees. You tell him to put the G U N in his mouth. The Detective does what you say. You tell him he looks good with a G U N in his mouth. You tell him you were hired to take him and his partner out. The other cops were collateral damage. You want the evidence on your employer. He mumbles ( because of the G U N in his mouth) that it is on a flash drive in his pocket. You tell him to set it on the table. You ask who else knows, and he says he and his partner. You tell that's good that you already took him out. You tell him to pull the trigger. You stand over him, looking down at the cam. You call your employer and say the job is done. You stand up and look that the Detective and say bye, loser. You walk out."
Length: 19 minutes
Price: $19.99
Available NOW on OliviaRoseFetish.com and IWantOliviaRose.com!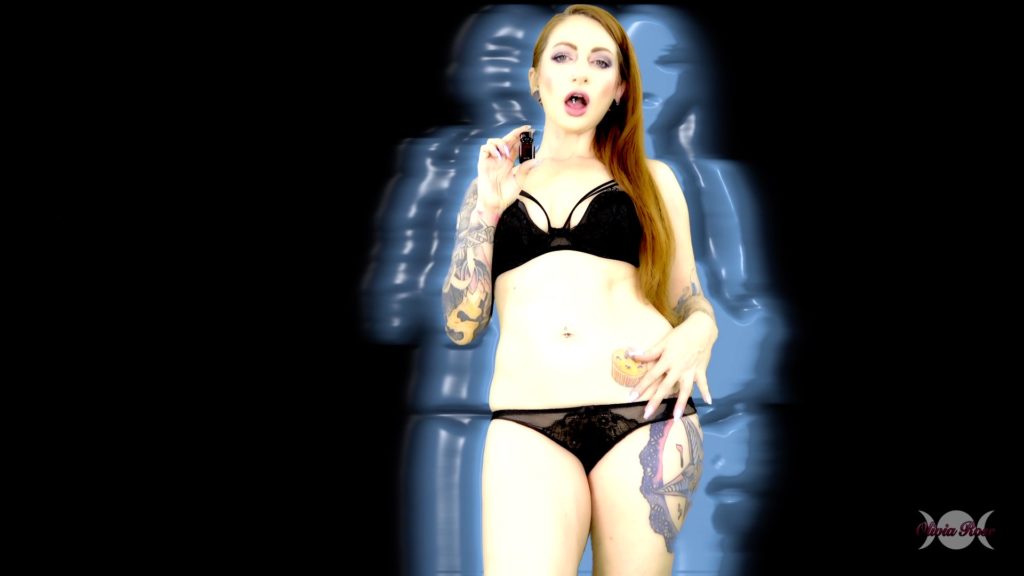 Aroma Addict Sniff-structions
Are you ready? I am going to see how messed up I can get you on the aroma. We are going to count your inhales and see if you can hold it. If you make it through, I will even let you cum, if you're able to! Of course, I will be teasing you the whole way through making it extremely hard for you to resist exploding prematurely. Will you be able to handle it? Let's find out!
Length: 12 minutes
Price: $12.99
Available NOW on OliviaRoseFetish.com and IWantOliviaRose.com!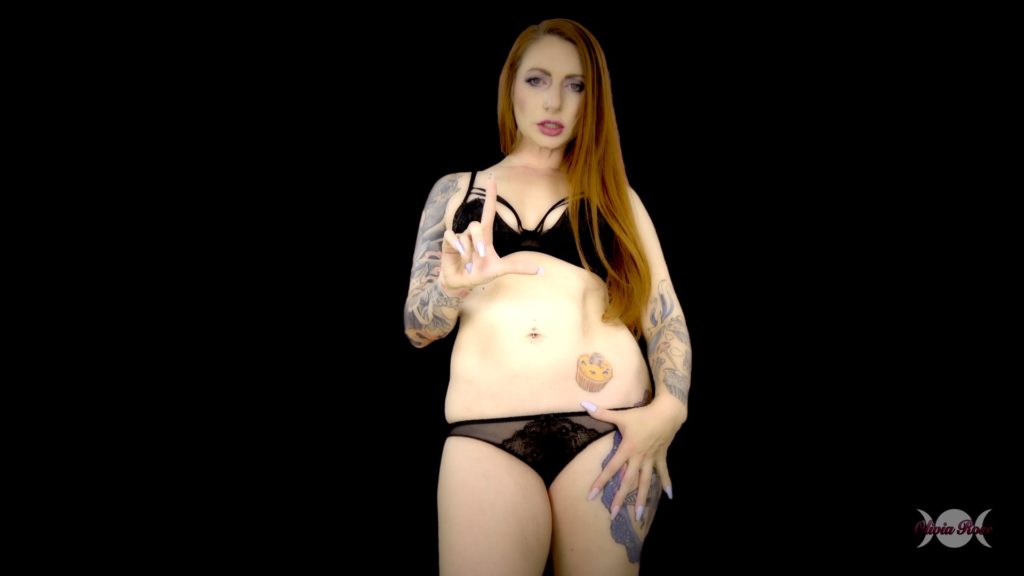 Reject Needs To Cum
It looks like you went on another date and didn't get lucky. Instead, you are back home with me jerking off like a total loser, rejected yet again for being you. Even rejects like you need to cum, though, right? That's why you're going to sit and stroke to all your rejection knowing full well that you will never find the right person and are doomed to be a rejected jerk off loser for the rest of your life!
Length: 11 minutes
Price: $11.99
Available NOW on OliviaRoseFetish.com and IWantOliviaRose.com!