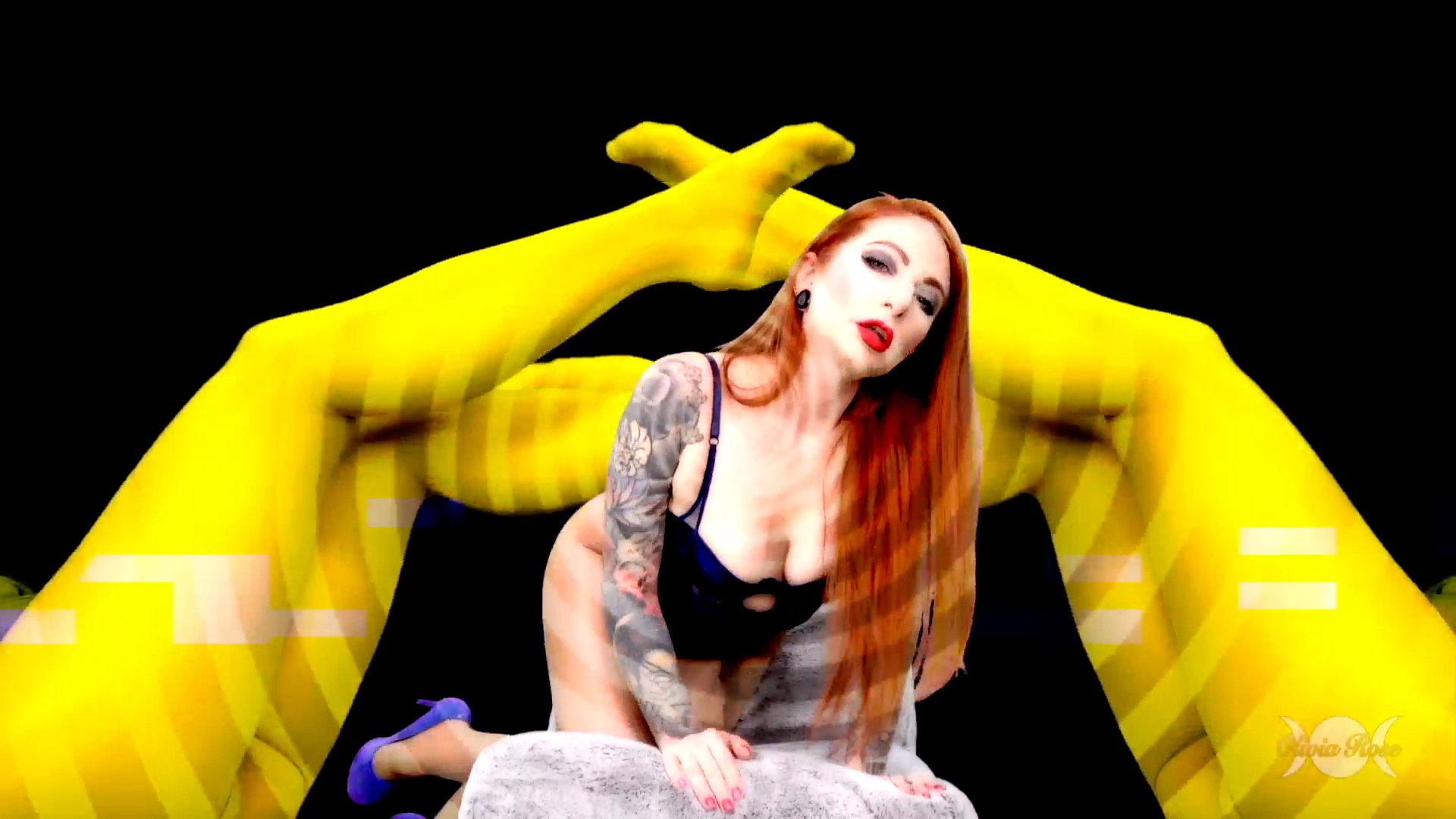 Hello, Pets,
Happy Tuesday! I know it has been a while since I have updated this page. That's because I have been busy! Follow me on social media to see what I am up to on a daily, or join my Onlyfans to get a daily dose of me!
I hope everyone is doing well this week. I've been enjoying all this spring weather! I have been so happy to be able to get outside for some hiking in my area. I hope to be doing that more and more in the coming months. There's nothing like outdoor time to clear my head and get those creative juices flowing!
With the holiday coming up, I have some special clips coming out! Look for new Vore, Mesmerize, and some rather "Unholy" releases marking it! I will also be (hopefully) traveling to a beach house next week if we can find one last minute, so I will be putting more videos after my trip featuring some sand (fingers crossed)!
I am also taking custom requests! Just visit my Custom Content page and let's get kinky! I am still only accepting solo custom clip ideas at this time, but as soon as I am vaccinated, I will be traveling and working with others again. Let's make custom magic!
I released 4 new amazing videos over the last week. Browse below and collect them all!
As always, Thank you all for your ongoing support. It means the world to me!
Well, that is about it for this week! Until next Tuesday!
Kinky Dreams and Warm Regards,
Goddess Olivia Rose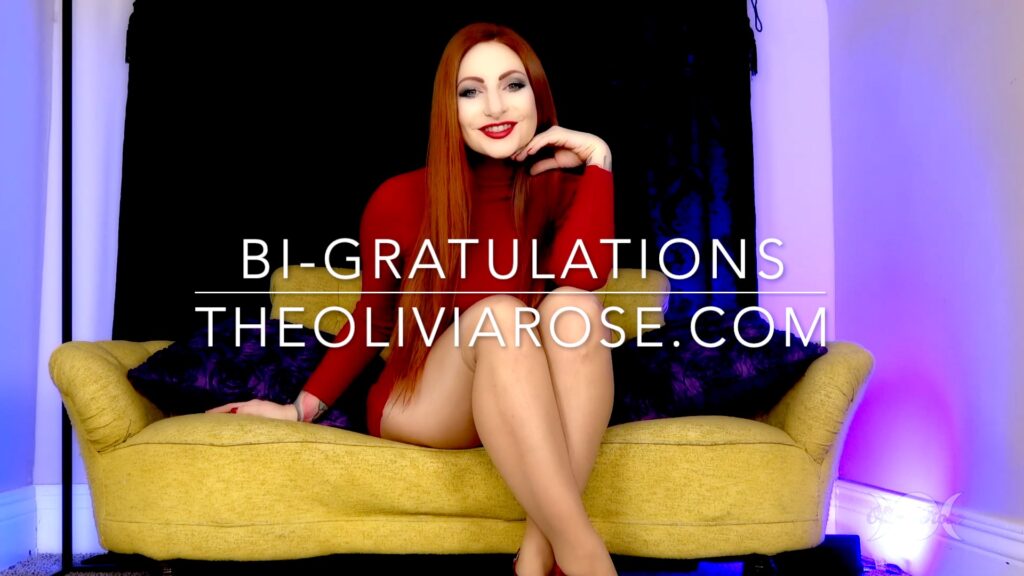 BiGratulations
***This is a custom clip. For your own, email me!***
Custom Script:
I've considered myself straight my entire life, but I've found myself fantasizing about cock for several years now. It took a long time to make myself embrace these desires, but I finally did recently. I was so nervous, but as soon as I felt that cock slowly enter me, all my fears disappeared, and it felt so natural. I completely got into it, sucking cock and experiencing the amazing feeling of taking his load deep inside me. Could you produce a clip where you congratulate me for finally taking this step? Could you tell me that you are really attracted to bisexual men, how hot you think it is, and how happy you are that I joined the club? Please encourage me to continue to enjoy this side of my sexuality, and end the clip by asking me to stroke my cock and then swallow all of my cum."
Length: 11 minutes
Available now on OliviaRoseFetish.com, IWantOliviaRose.com, and OliviaRose.Manyvids.com!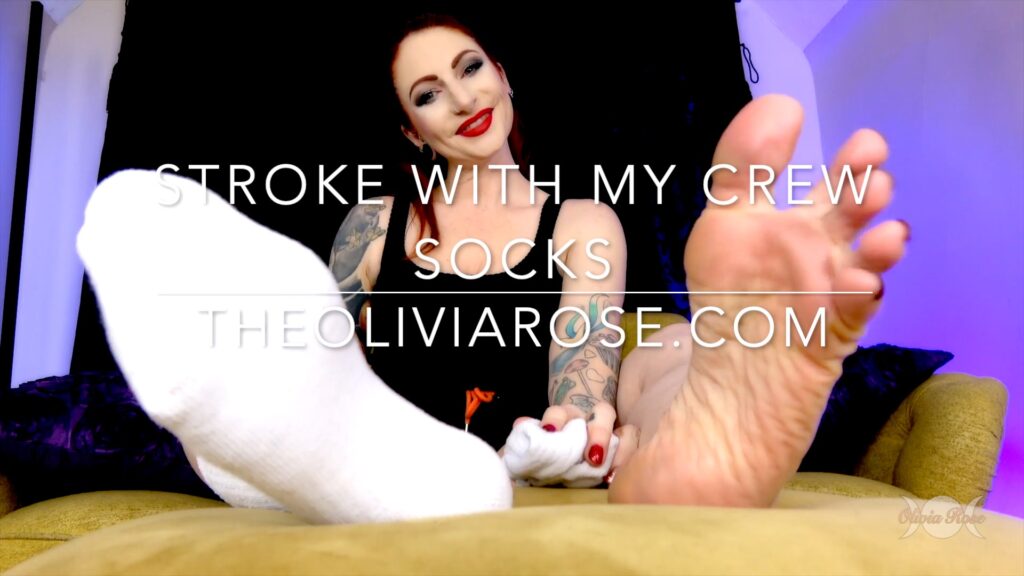 Stroke With My Crew Socks 
You have been asking for white crew socks for a while now, so I decided to indulge you. Instead of having you stroke for them, you're going to stroke with them. I want you to take your favorite sock and start jerking off with it. Place it over your cock and stroke just as I will instruct you while I tease you with my own pair! 
Length: 10 minutes
Available now on OliviaRoseFetish.com, IWantOliviaRose.com, and OliviaRose.Manyvids.com!
Republican Reprogramming
***This is a Custom Clip. For your own, email Me!***
Custom Script:
"I'm a hardcore right-wing Trump supporter. Despite that, you're not ready to give up on me. You see how miserable I am under the new government. You tell me you have something that can make me much happier. You can run a mesmerizing process that will completely wash away my incorrect previous political leanings and convert me into having staunch left-leaning progressive views. If I submit to this, I will really be so much happier. You don't want to be miserable for the next four years, and neither do I. After you explain this, I eagerly agree to submit to this process. Once you have finished this converting me, it will all be so much better. It will also bring you and me that much closer as well. Please entrance me and perform this reprogramming as you see fit. When you are complete, I will now despise the former president. I will vote Democrat from here on out, and be very happy about the changes to happen in our country and be so much more content."
Length: 12 minutes
Available now on OliviaRoseFetish.com, IWantOliviaRose.com, and OliviaRose.Manyvids.com!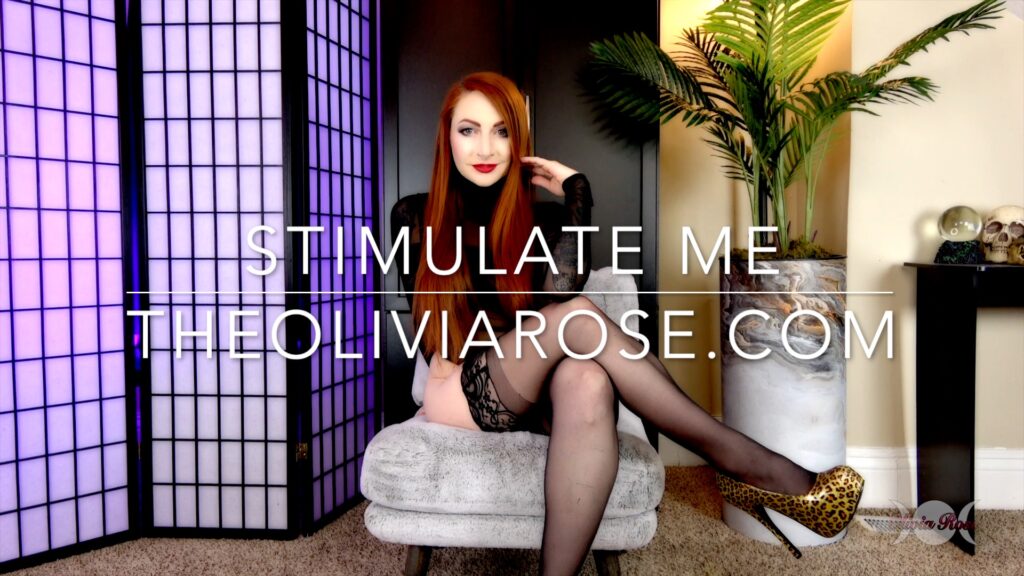 It's here again, and that means a lot of you are getting stimulus checks. I make too much money, so I don't qualify, but that doesn't stop me from wanting to collect as many of them as possible, and that includes yours! I want you to stroke and send and give that check to me. You know how turned on you get just hitting that send button and giving it all to me. How good it makes you feel to give to something greater than yourself. I plan on teasing you until you can't help but drain your account, cock, and brain. Stroke and stimulate my economy!
Length: 11 minutes
Available now on OliviaRoseFetish.com, IWantOliviaRose.com, and OliviaRose.Manyvids.com!