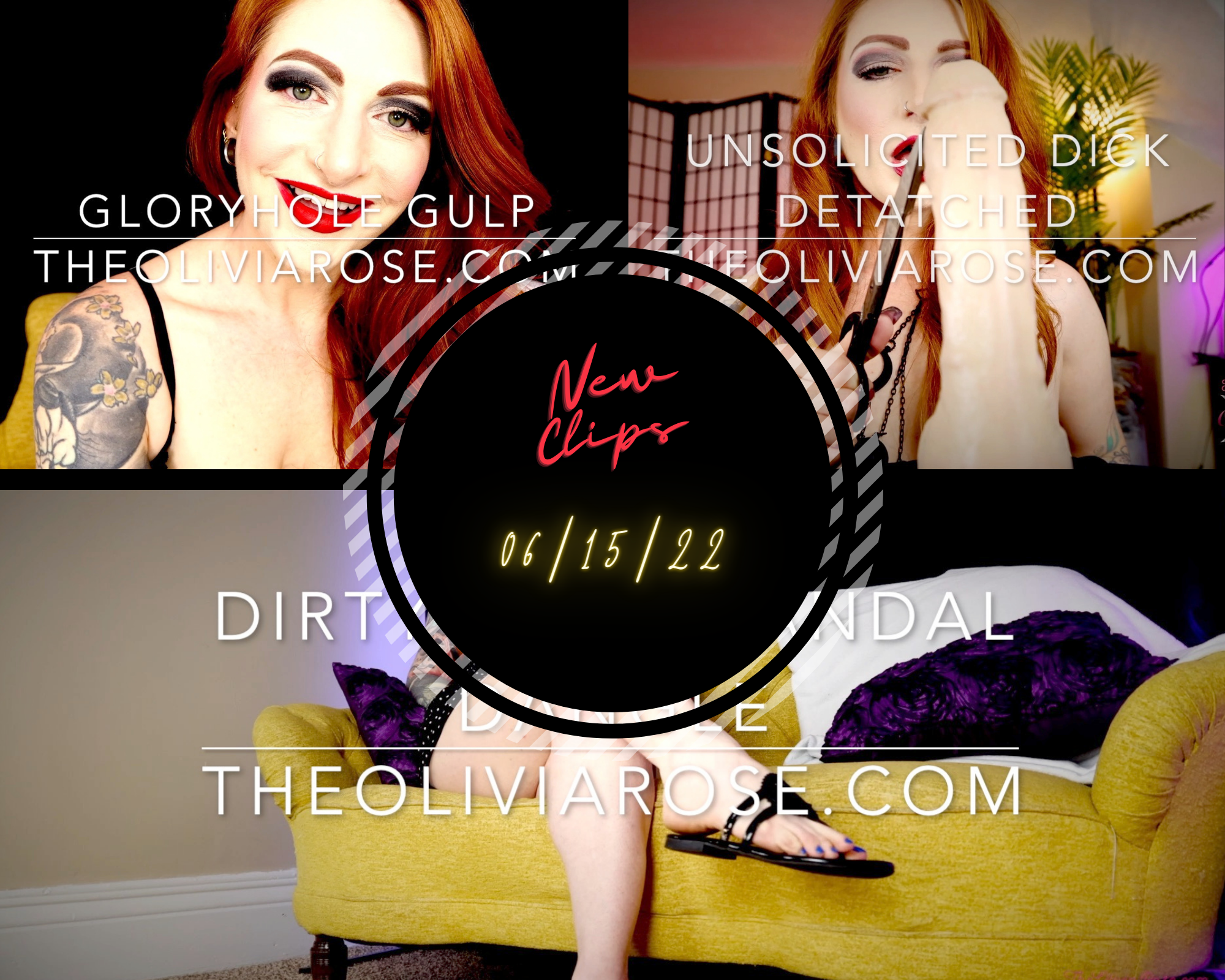 Hello, Pets,
Happy Hump Day! I hope everyone is doing well. I have been enjoying this month so far. I've been doing lots of gardening and planting. I have redone my entire porch and made it into my little sanctuary. I need to figure out how to get bugs not to bite me. If not, I'll be wearing pantyhose for every leg clip for the foreseeable future. I guess I am nibble and sweet? LOL
Next week I will be traveling to Florida for a family wedding. I will be stepping inside a Catholic Church. Let's hope I don't light on fire or something when entering. haha
I am shooting a lot this summer and finally starting to get caught up after a tough April and May, which means, starting this coming week, I'll have four clips a week out again! For the clips I released this last week, scroll down and collect them all! 😉
I am also open to more customs and am scheduling out this month for them. Do you have a solo custom project you'd love to see come to life? Feel free to fill out my customs form, and let's make custom magic!
Well, that's all for this week. Stay kinky, pervs!
Warm Regards and Kinky Dreams,
Goddess Olivia Rose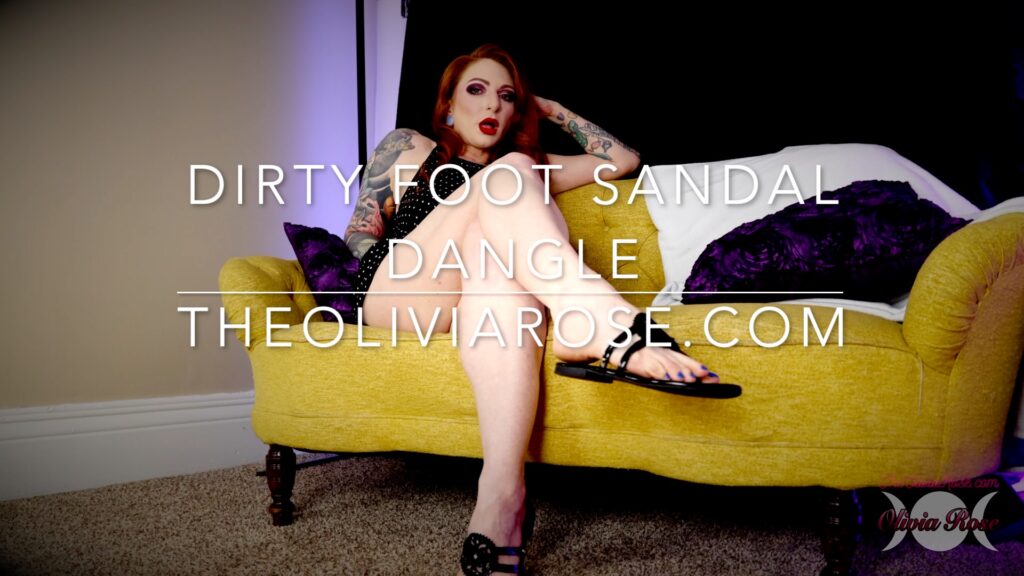 Dirty Foot Sandal Dangle
I was out and about all day long in my sexy flat sandals. The one thing with sandals is your feet get dusty and dirty after wearing them all day. I know you love my dirty feet, so I decided it would be fun to dangle my sandals in front of you until they drop off my pretty feet! You will only be allowed to clean the day's grime off them! Are you ready to be a sweet little foot slut and wait patiently for your foot cleaning reward?
Price: $13.99
Length: 11Min.
Available Now On Clips4Sale, Manyvids, IWantClips, and LoyalFans!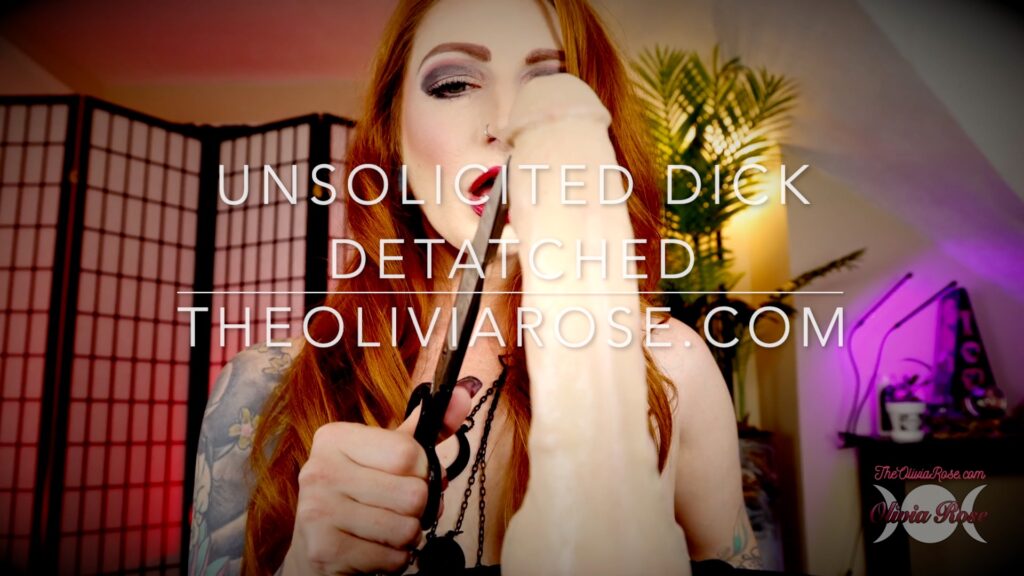 Unsolicited Dick Detached
***This is a custom video. For your own, fill out my custom content form!***
Custom Script:
"Good morning, sleepy head. You seem confused; I can't figure out why you're tied down naked and gagged? You probably remember coming to a hotel for a late-night booty call. See, here's the booty. (turn around and give a good ass shake) Does it all go black after that?
I needed you friendly and strapped down for this, but I also wanted you awake for the good part.
Do you remember how we set up this little meet? You said, "Hi." I said "Hi!" and asked you how your night was going. Then you immediately sent me a lovely little DICK PIC. Well, (Stroke penis) maybe not so little.
You must have been so excited when it worked, and I wanted to meet up. You were going to get some pussy. But, little confession, I'm sick and tired of men just sending me pictures of their cocks without asking, I was looking to fuck, but you can't just do that. You men won't stop.
So I realized, to get rid of the pics (get down on your knees and pull out a pair of scissors and snip them a couple of times), get rid of the dicks!
Bad news, I know, but no time like the present, ready to get that cock snipped?
(Put the scissors around the shaft, looking nervous, some frustrated)
Dammit, I've thought about this for so long. You deserve it so much. I WANT to snip it off (flinch the scissors but don't cut), but (sigh and put the scissors on the ground next to you)…I just can't. I can't do it. It looks like you get to keep your manhood.
You better have learned your lesson on dick pics. I've got friends who want to do the same. Send a picture to the wrong one, and SNIP SNIP! (do finger scissors when you say SNIP SNIP). I'm just going to go, don't worry, housekeeping should find you in the morning, but don't you forget. (Point at the penis and do finger scissors again, walking off-screen)
(Come back a moment later)
Silly me.
(Look around, see scissors on the ground) Oh! There they are! (get down on your knees and pick them up)
I can't forget these.
(Give scissors a good snap)
(instead of getting up, look over at the penis, staring with extreme interest, biting your bottom lip, after a moment, reach over with your free hand and grab it)
Still hard as a rock, my god, do you have no shame? Practically throbbing, I bet just a couple of good strokes would finish you off, but you know what, now that I have it back in my hand, I went through all this trouble, and I'm down here anyway. I think I do HAVE to snip this dick right off. I could take the tip (hold scissors at the tip), maybe even leave you half (hold scissors halfway down), but no, I feel like I gotta snip the whole (slowly slide scissors down the shaft, finishing the word "whole" as you reach the bottom) thing off. I can't even remember my problem before; I'm so excited to see what happens. So here's a little kiss goodbye.
(Kiss the tip)
Now say bye-bye to your wiener forever, for real this time, here we goooooo. (when the penis severs) OOP!
(stare at it in your hand, somewhat shocked)
I, I snip your cock off. I cut your cock completely off. I've never done this before. You're my very first penectomy. But here it is, your dick, in my hand, because I took this pair of scissors, and SNIP (snap the scissors when you say SNIP) it off. That. Was AMAZING! (Huge laugh)…"
Price: $29.99
Length: 33Min.
Available Now On Clips4Sale, Manyvids, IWantClips, and LoyalFans!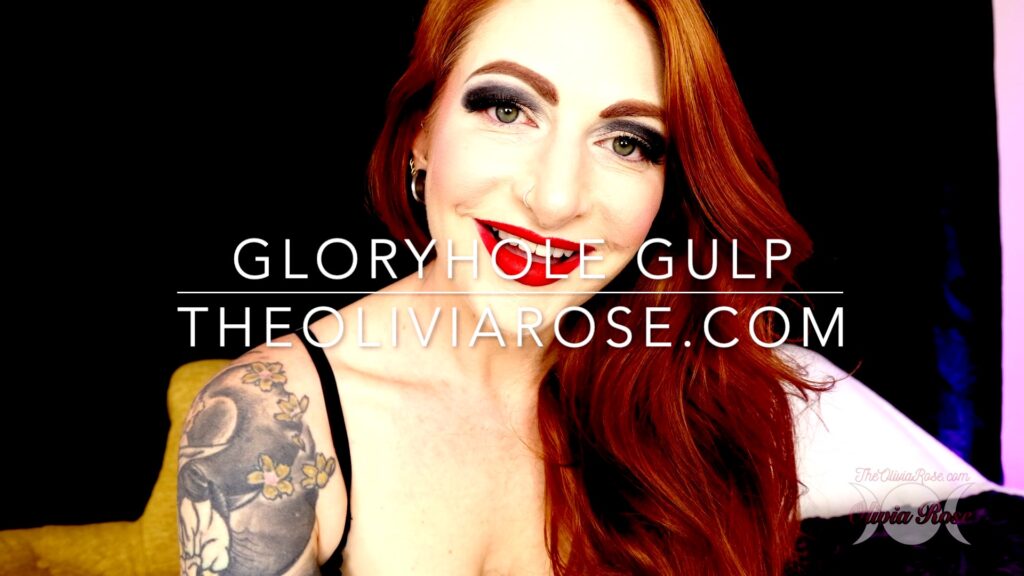 Gloryhole Gulp
Hello, my little slut, I know how much you enjoy an excellent Gloryhole, so I thought we could have some fun this summer! Let's take a trip across the country and stop at every Glory hole we can find. We can even start a website so we can rate them. We can call it "Gulp," and it will be like Yelp for gloryholes! Of course, I will be having you try out all the holes and get yours filled! Now get packed and ready for our road trip!
Price: $12.99
Length: 10Min.
Available Now On Clips4Sale, Manyvids, IWantClips, and LoyalFans!