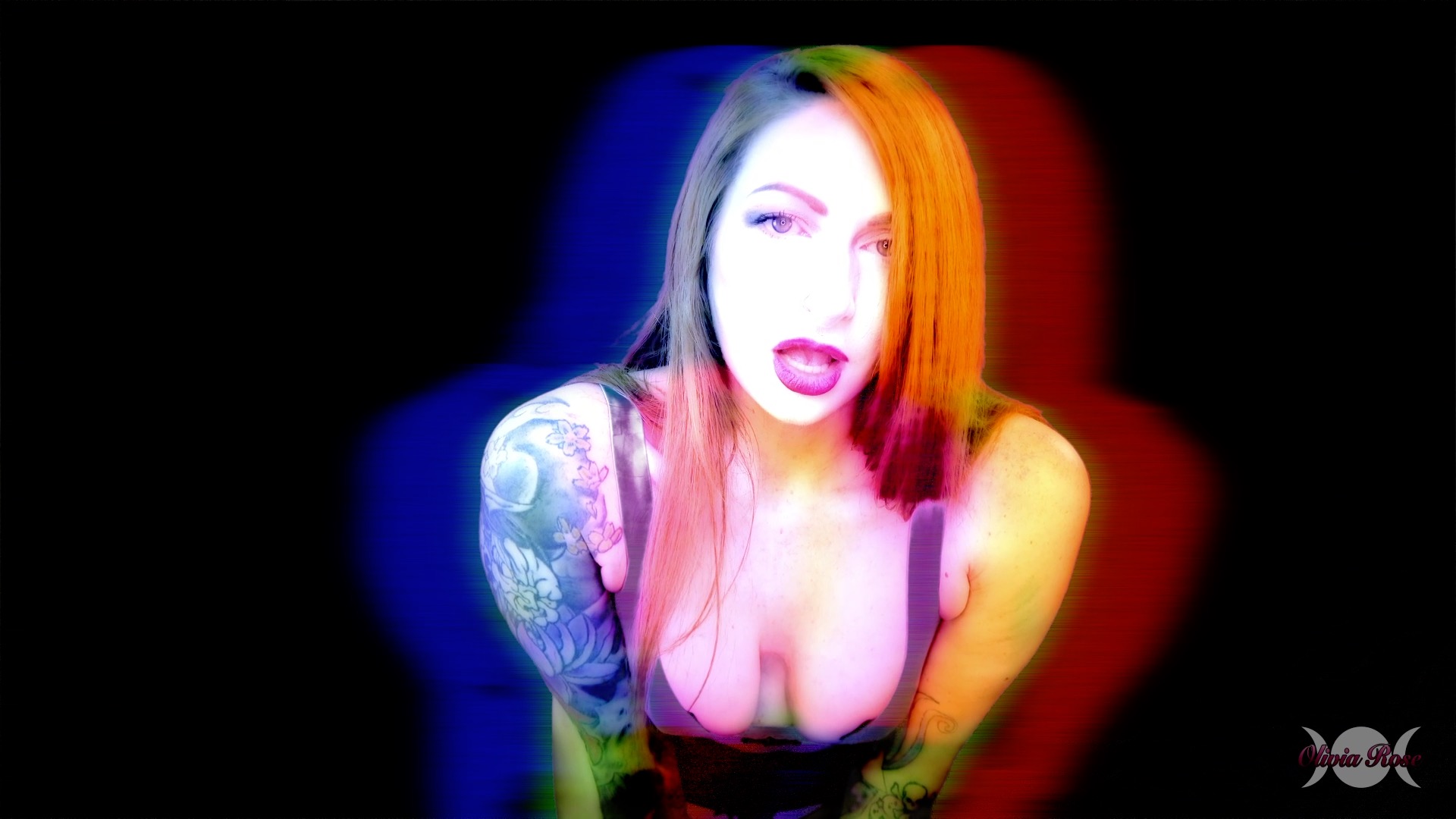 Hello, Pets,
Good morning everyone! I hope your week has been off to a good start so far, and everyone has been staying healthy. I have just been hanging around the house this week, healing the million bug bites I received from my cabin time. I guess you can say I am tasty with how my legs looked. lol
This week I have already been busy shooting custom clips and planning some epic ones for the near future. I finally received my brand new computer after waiting over six weeks, and I am about to put it to good use, making trippy cerebral videos that I hope you all will love as much as I do. 🙂
As always, I am taking solo custom clip requests and am still up for new ideas. Please let me know and reply to this email with your project and let's make some custom magic! Unfortunately, due to the US COVID response and them rolling back openings, I will not be traveling anytime soon. I am hoping we can get it together around here so I can resume working with other models sooner than later!
I released five new clips over the last week, and they are all listed right under this email. Feel free to snap them all up!
Well, that is all for this week! Till next time!
Warm Regards and Kinky Dreams,
Olivia Rose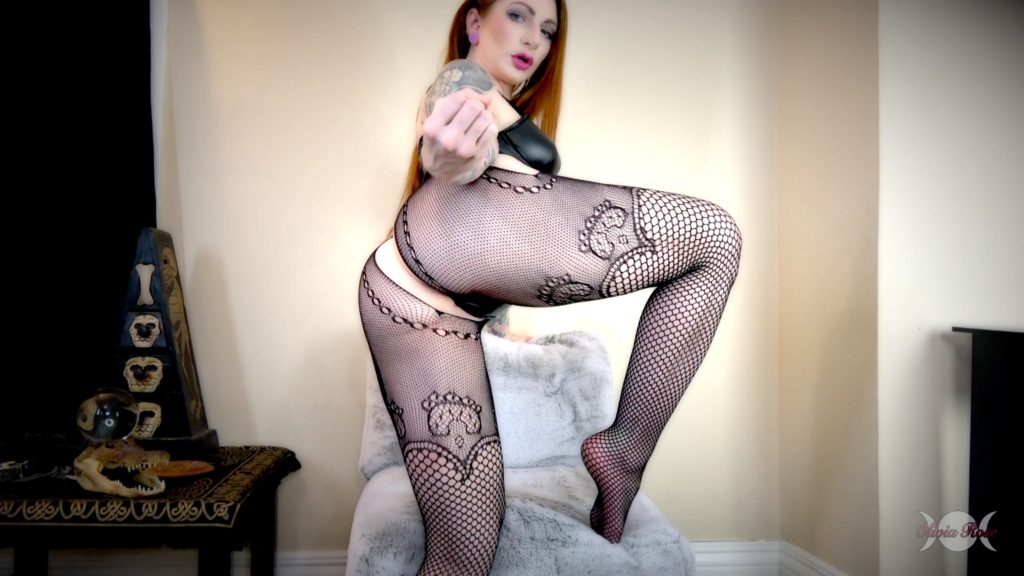 HATE YOURSELF
You love to wallow in your self-hate and pity, so much so it turns you on, doesn't it? I understand, and it makes perfect sense. All those things you feel about yourself, they're right. You're a loser, and you can't help it. I want you to use this energy to jerk off, the self-hate, the depreciation. Stroke like the loser you are and hate your pathetic existence to orgasm!
Length: 11 minutes
Price: $11.99
Available Now On OliviaRoseFetish.com and IWantOliviaRose.com!
Pantyhose Fix 5: Shiny
Brand new shiny pantyhose means that I just had to tease you again with another pantyhose fix! I know how irresistible shiny things are, and my shapely legs and ass are the star of the show with these hose. You can't help but get mesmerized and just want to stroke to them, watching as my body moves across the screen. With each move, I know I am drawing you further in making it impossible to look away until you just have to explode!
Length: 11 minutes
Price: $11.99
Available Now On OliviaRoseFetish.com and IWantOliviaRose.com!
Fucked Up For Auditor
Custom Script:
"Dear Goddess, Let me begin by thanking You for the custom: "Fucked up for Professor". Words cannot describe how amazing this clip has been… I would like to continue with my submission with Your permission and guidance, Goddess. Words cannot describe how sexy it was to follow your orders, and goon and get f*cked up. I would like to order a new episode with a similar clip, but with a surprise of Your choice, Goddess: please get me f*cked up (push the boundaries of the previous clip), but let me have wider boundaries tributing You, Also, please have a "surprise" element of Your clip, like CEI, denial, coerced orgasms, JOI, CBT… I would like to follow Your commands without knowing what is coming. It would be awesome if you started again from an innocent outfit to get completely controlling my mind with Your irresistible tight outfit."
You owe a bunch of taxes and made an appointment with an IRS Auditor to clear things up. That's when you met me. I am not your everyday tax professional, and when I find someone, I can control and make money off of, well, I do it. The rules are simple: do what I say, and your debt will disappear, don't do what I say, well you'll be lining my pockets with tributes!
Length: 31 minutes
Price: $31.99
Available Now On OliviaRoseFetish.com and IWantOliviaRose.com!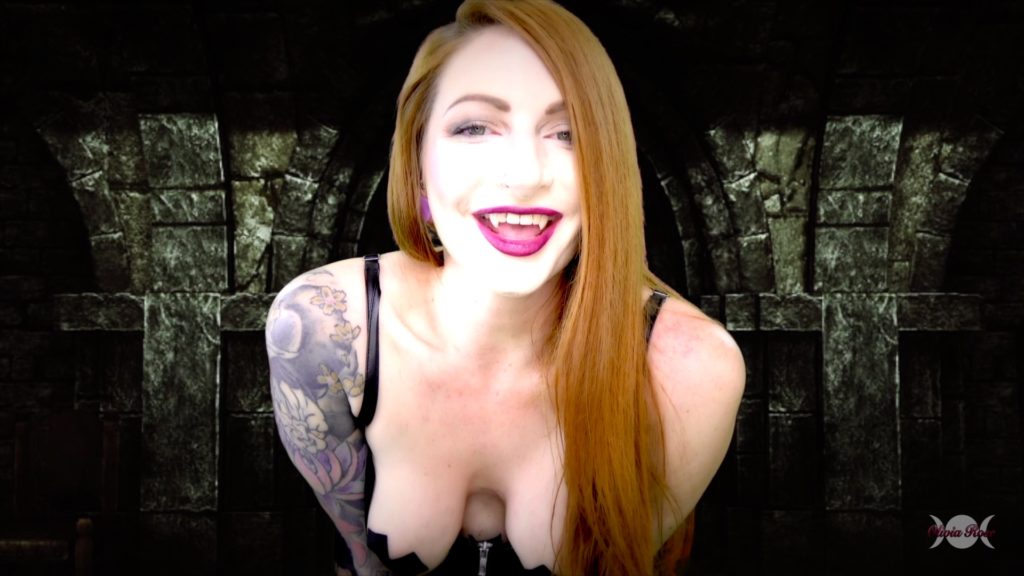 Creating My Vampire Army
You are just like the others. You saw me sitting alone in the bar and thought it would be a great idea to strike up a conversation. Little did you know that you'd end up here, mesmerized by me. I knew I had you as soon as you spoke. I could see your life force just pumping through your veins and knew that I had t have a taste. At first, I was going to drain you. Once your sweet juice hit my lips, I knew you had to be part of my vampire army!
Length: 13 minutes
Price: $13.99
Available Now On OliviaRoseFetish.com and IWantOliviaRose.com!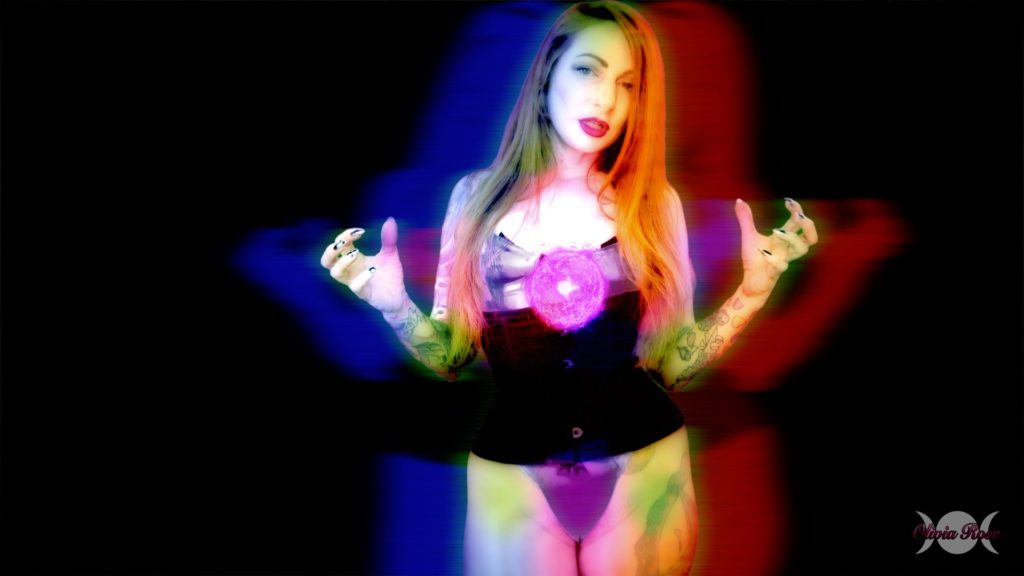 Feminine Dream Spell
I am the witch who seeks out men like you. I hear your thoughts and your secret desires and know what you want: To be fully feminized. You often dream of having big breasts, long hair, soft skin, to be fully transformed into the perfect slut! I am here, inside your head, to cast a spell. I will call upon the dark goddess feminine, and when you awake from this dream, your wish will be granted. You will reach down and find a pussy where your cock once was, almost forgetting you were ever really a man before this!
Length: 11 minutes
Price: $11.99
Available Now On OliviaRoseFetish.com and IWantOliviaRose.com!