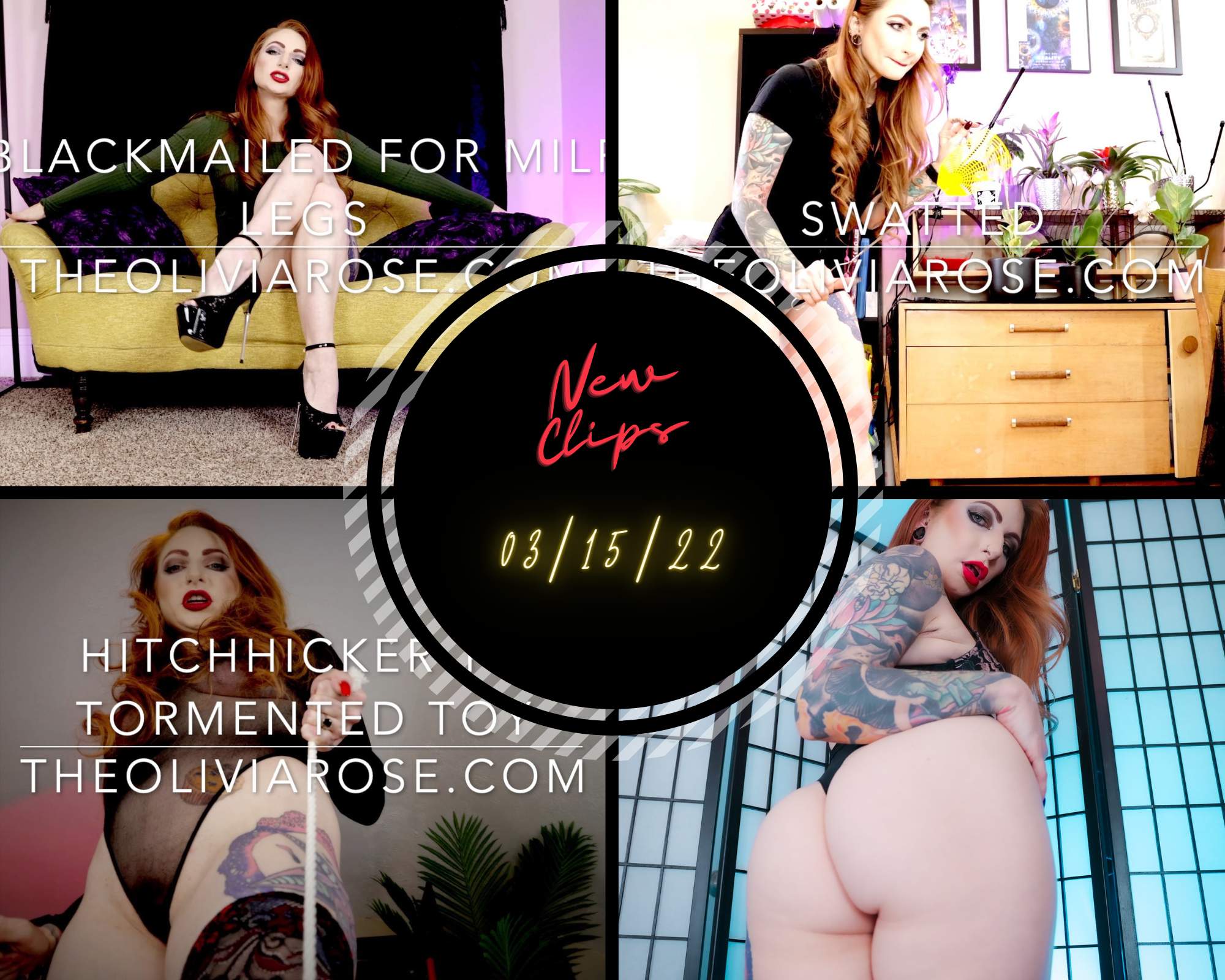 Hello, Pets,
Happy Tuesday and ides of March! I hope everyone is having a lovely week. It's starting to feel like spring around here, which is fantastic! I can't wait to shed these winter layers and get my cute sandals out. I am sure quite a few of you can't wait for that. 🙂
I have some exciting news! My BFF Penny Poison is coming to visit me for a few days! We do have a couple of spots available for customs, so send me your ideas here and let's do this! If you're not interested in a double custom, I also have room for some solo customs in my schedule. Feel free to send those ideas as well, and let's bring your kinky fantasy to life!
I released three new clips for you all this last week. So feel free to browse below and snap them all up!
Well, that is all for this week! Stay kinky, my pets!
Warm Regards and Kinky Dreams,
Olivia Rose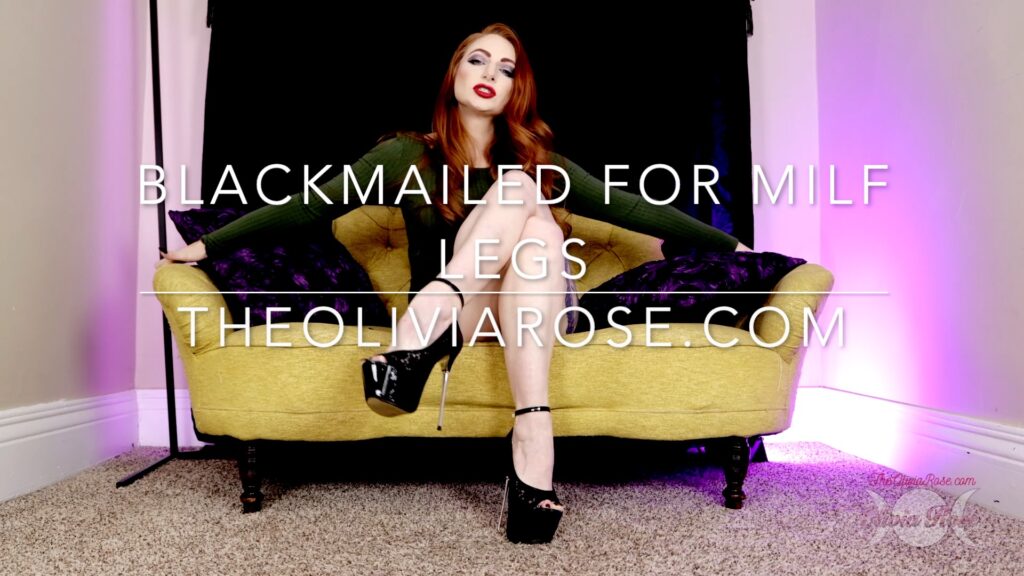 Blackmailed For Milf Legs
***This is a custom clip. For your own Click Here!***
Custom Script:
"Hey, Olivia was wondering if you could do a leg Blackmail-Fantasy video. Here's how it starts. I am friends with your stepson. I just found out that I will be class valedictorian, which your stepson wanted as well, so you decided to find some dirt on me so that I won't be valedictorian. You catch a break finding out that I left my phone in your house on your couch. You snoop through it and find pictures of women's legs crossed. From my teachers to you and also your best friend. 2nd the scene, you confront me, saying something like, I found your phone, filled with women crossed legs. You even have my best friend's legs. Now I know what you were doing that day; I couldn't figure it out. You were filming her legs she was wearing a sundress she sat down and crossed her legs and there you were filming. And I tell you, "you're bluffing. You won't tell anyone," and you say that's where your wrong, so you decide to call your best friend, Amanda. You tell her something like, "you to know my stepson's friend, the one who always stares at our legs? Well, I thought you should know that he took pictures of your legs crossed. I just thought you would know." A short dress with high heels and a couch to sit on for the attire. Then cross and re-cross your legs throughout the video."
Price: $17.99
Length: 15Min.
Available Now on Manyvids, IWantClips, and Clips4Sale!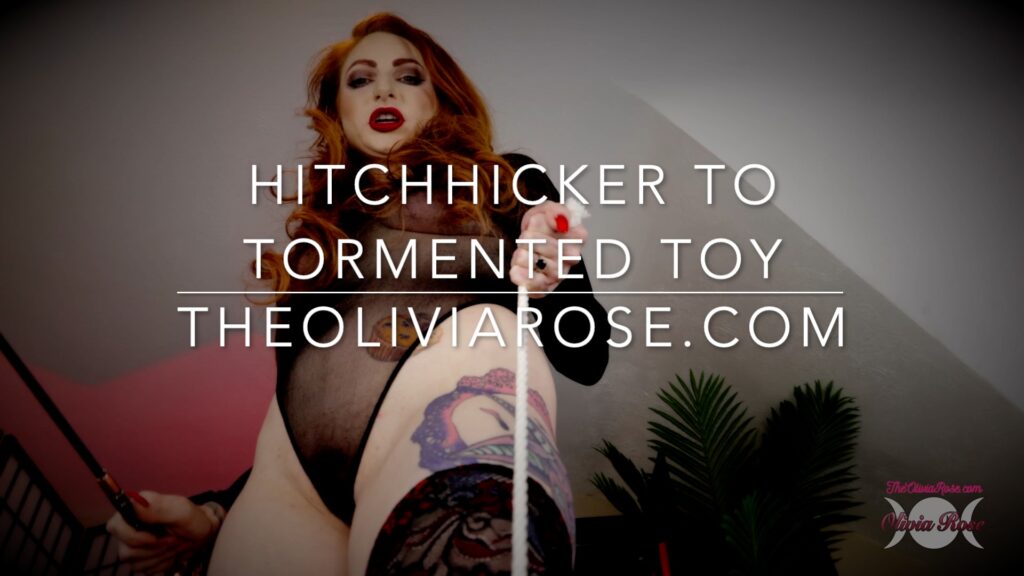 Hitchhiker Torment Toy
***This is a custom video. For your own, Click Here!***
Custom Script:
"Your the hot-looking crazy babe that picks me up hitchhiking, luring me to have dinner and stay the night. You get me enamored and tied in your dungeon. With your nylon-covered legs and sheer bodysuit, you start to tease me to insanity. You laugh as you sit on my face and tell me to suffer for you. You then torment my nipples with clamps and squeeze my balls while clawing me with red fingernails. Laughing as you tell I'm your new toy with no escape. Lashed to the floor, you untie one hand, you get a whip, and command me to jerk for you. Beating me and laughing (let me hear the sound of the whip ), stepping on my neck with your stilettos, laughing as you pull on the string attached to the nipple clamps and tied balls, telling me I love it !! scream your name and cum for you."
Price: $18.99
Length: 16Min.
Available Now on Manyvids, IWantClips, and Clips4Sale!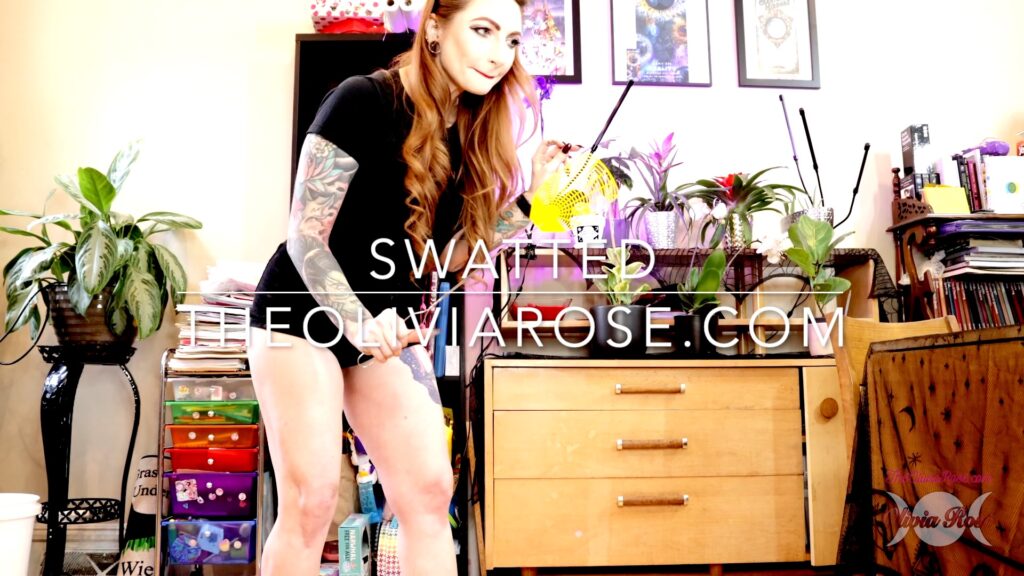 Swatted
***This is a custom clip. For your own, Click Here!***
Custom Script:
I get off on the idea/images of women stalking and swatting imaginary flies with a fly swatter (I'll buy this prop if you don't have one as per your instructions). I trust your skills as an actress : ) I guess I won't get too specific (your unique take on being irritated and mildly disgusted by imaginary flies in your house would be part of the charm). But basically: it's Summer, hot (wardrobe preference is anything that shows off your legs), you come home and take off your shades, set down your purse, start checking your emails/etc. But many (imaginary) flies got in, and now you have to take care of them. If you had a kitchen set would be best, but the office or living room is excellent too (preferably several different vertical and horizontal surfaces to strike). You're not scared, just annoyed. Using the fly swatter is natural, just something you do, and after a minute, it's fun/satisfying for you. Exclamations like "gotcha!" and some light teasing of these imaginary pests before you "swat" them are highly encouraged! And lastly, if you have a kind of lotion/oil that can make your legs shiny, I adore polished legs."
Price: $12.99
Length: 10Min.
Available Now on Manyvids, and Clips4Sale!