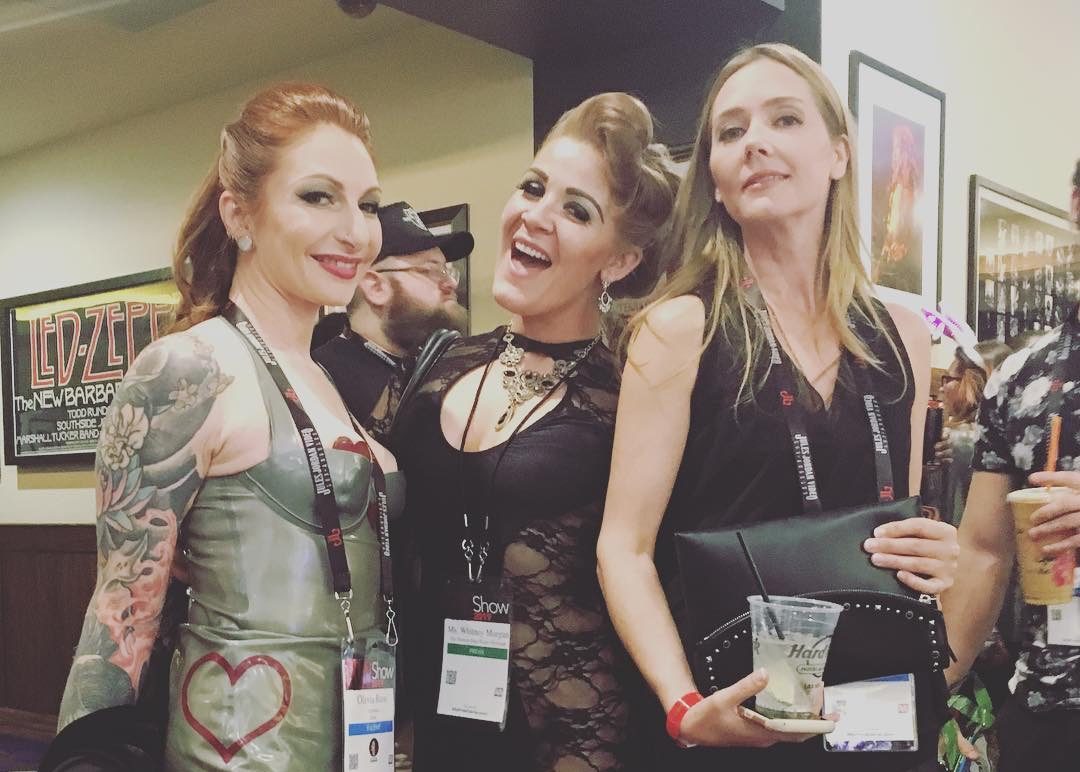 We last left off on me working with the lovely Tomiko. After spending all morning with her I went back to the hotel and ate lunch with Miles Striker. Some of you subbies really enjoy being Dominated by a strong Alpha male, and he is that Alpha. He brings something to sessions most don't whether it is cuckolding, or just humiliating you with his ideals and making you feel like less than a man. He really gets into that role and it's always fun to watch.
Of course, we really didn't shoot anything like that. We shot a fun take down seen where I played the assassin executrix. This is always a fun role for me. Taking down "bad" people as a rogue assassin and taking them out with my deadly legs. I like to imagine I am some kind of James Bond character while playing this part. Slinking in undetected and offing evil villains. I definitely can relate to a character that is the antihero. The type that does bad things for the common good, and it's something I totally play up.
I also really enjoy using my strength in the clips I do. Fore Miles Femdom site I transformed into a sadistic personal trainer and made him do various exercises while I was on his shoulders and back. He was able to get a good workout with this. When we finished filming he was drenched in sweat and out of breath. We also did some virgin humiliation. I have always been a fan of verbally humiliating those who deserve it, and I have had virgins on my radar for a long time. There are few things better than making virgin boys cry by reaffirming the fact that they are never going to get laid. lol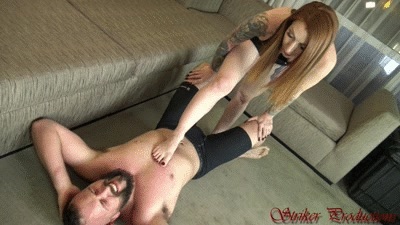 My next shoot was with Toby Springs. I had never met or worked with him before, so this was a lot of fun. Toby and I both shoot ABDL, Age Regression, and Diaper Discipline, so we did a few trade clips and I got to dress him up like a big ol' baby, diapered and everything! The best part about working with Toby and this fetish is that, whether he wants to admit it or not, he actually is into being regressed. For his clip he ended up having a hardon as soon as I slipped the diaper on him. I, of course, had to abuse him a little for it and transformed into mean mommy hitting his dick in that diaper. He loved it.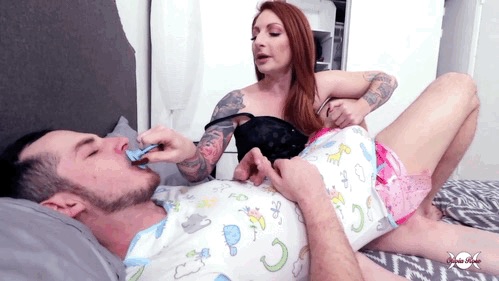 I took a break from shooting Thursday and just wondered the floor, met up with friends, and had a great dinner at Nobu. I swear my partner really spoils me, as he should. It was nice to take a break from being around tons of people and relax and eat with one of my favorite people.
Friday marked my last day of full on shooting. I hired Anastasia Rose for some awesome customs. The first custom we shot was of her being a scared student with a nurse phobia. Of course I, as the student nurse, helped her get over her fear with a sweet rag of chloroform! I showed her exactly how I was going to administer it and made her go into a sweet comatose state. When she woke up she had no fear of nurses! She was cured! The second custom I hired her for was with my "porn son" Billy Boston. I have worked with Billy since he got in the industry. I was the first to shoot him. I gave him a chance, and he was nothing but wonderful to work with, so now I hire him for a number of things. This time he was lucky enough to get a blowjob from Anastasia in "Sex Ed Schoolgirl".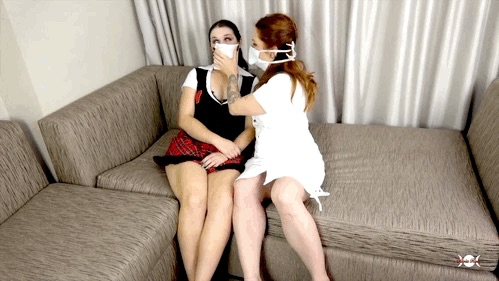 My last shoot of the day was wild! I had been asked to do a wrestling, scissor hold, ass smother and farting clip, and I was happy to oblige. This was a last minute shoot, so I called up Laila Mayhem because I knew she would be down. The story was fun. Laila had been talking mad smack about me to all the other models at the convention and I happened to walk in on her in the "model lounge" in the middle of her slandering me to Emma Leviathan. I immediately confront her and wrestle her to the ground scissoring her with my legs and sitting on her face. I had the worst gas, so I farted all over her and made her pay! The prep for these shoots is always pretty easy since I am quite gassy in general. I almost feel sorry for Laila, but she seemed to like it. I also ended up with her makeup all over my butt.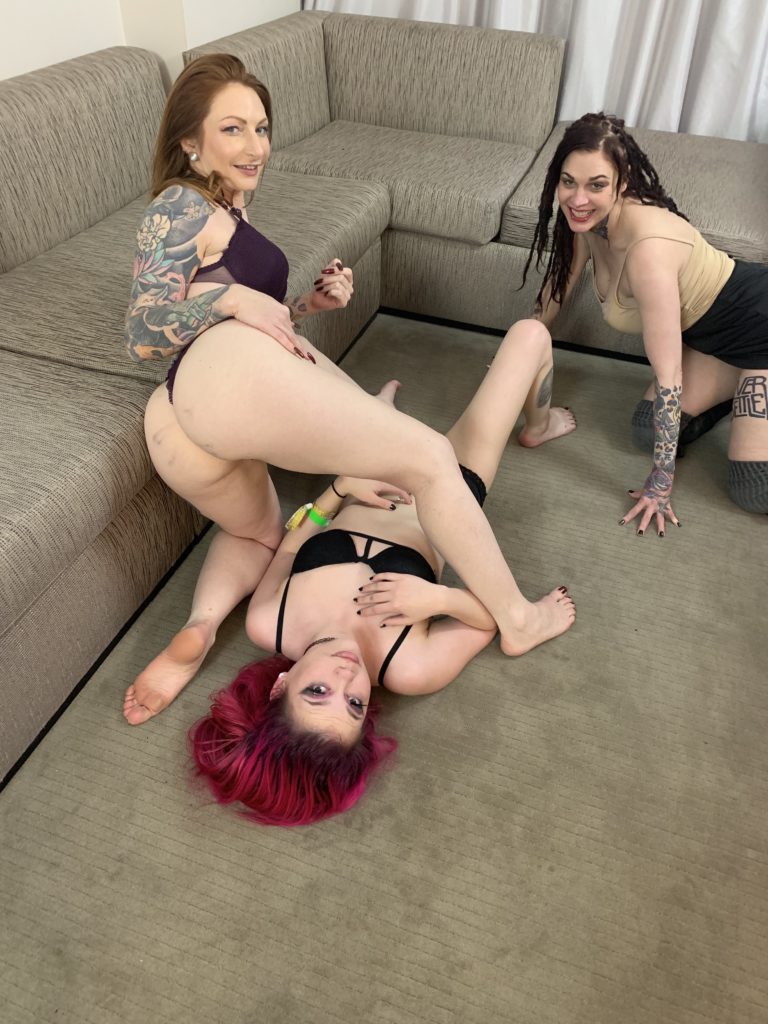 That's about it for AVN 2019! I had an absolute blast working with everyone and enjoying the convention and fans, as well as seeing all the people I only get to hangout with once a year. I really can't wait to do it again next year!