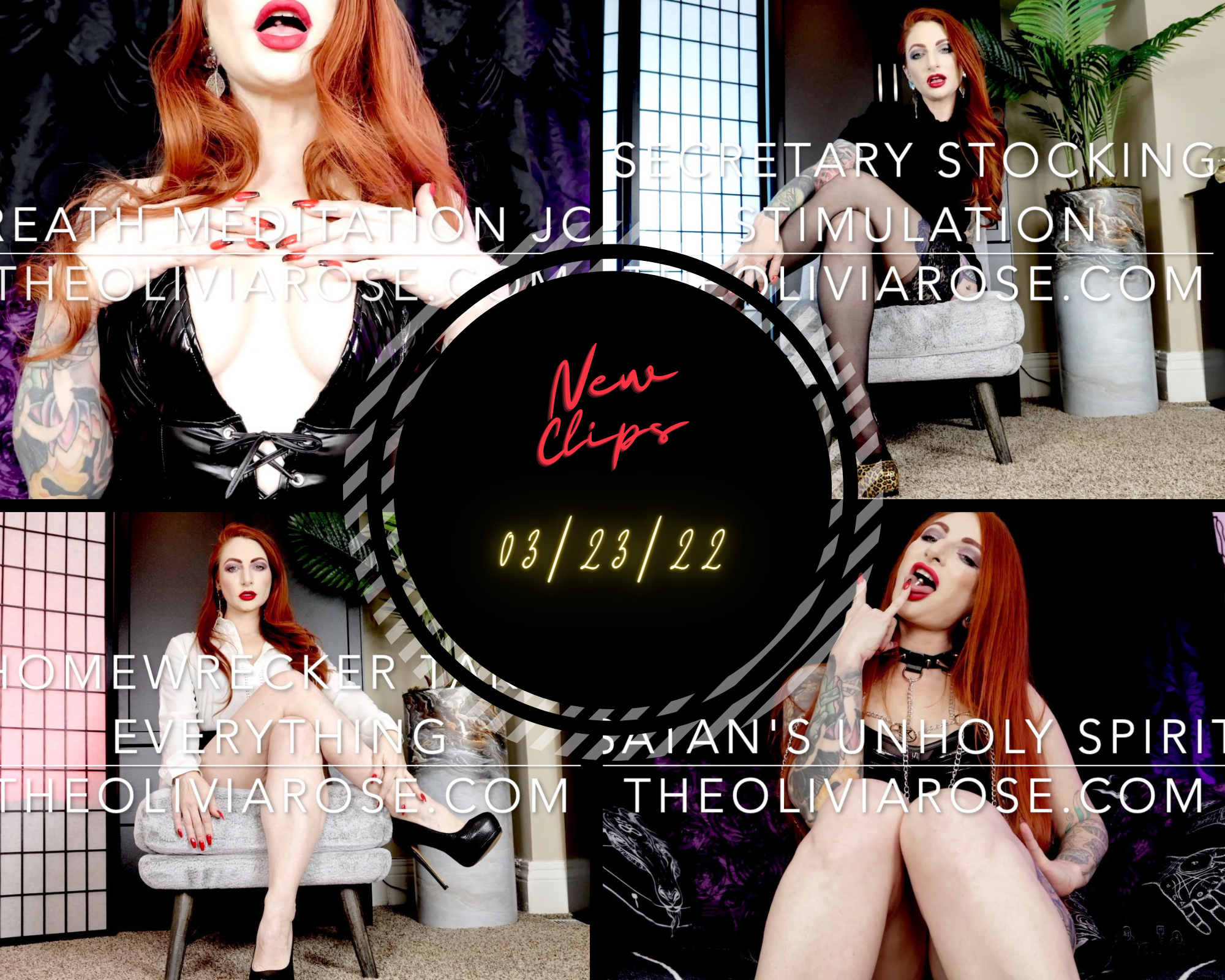 Hello, Pets,
Happy Spring! I am so glad that the season is finally changing, and I can look forward to some warmer weather. I am ready to get out and go hiking and all the other outdoor activities I so enjoy! I have a trip to a beach house in FL soon, so I am excited about that!
I had an absolute blast this last weekend with my BFF, Penny Poison! We got up to all sorts of trouble, including the bacon series. Just find my social, and you will find all of those. It's historical! We didn't have much time, but we did get to shoot two customs! Also, she is thinking about moving here, and if she is, she will be available for more customs and some fun kinky content since she's on the sub-switch side of the spectrum.
I am available for more solo customs in the meantime, though! Just Click Here and contact me with your kinky ideas, and let's have some fun creating your fantasy. 😉
I released four new clips last week. Feel free to use the links below and snap them all up!
Well, that is about all for this week. I hope you pervs are doing well and not getting into too much trouble! Till next week! <3
Warm Regards and Kinky Dreams,
Olivia Rose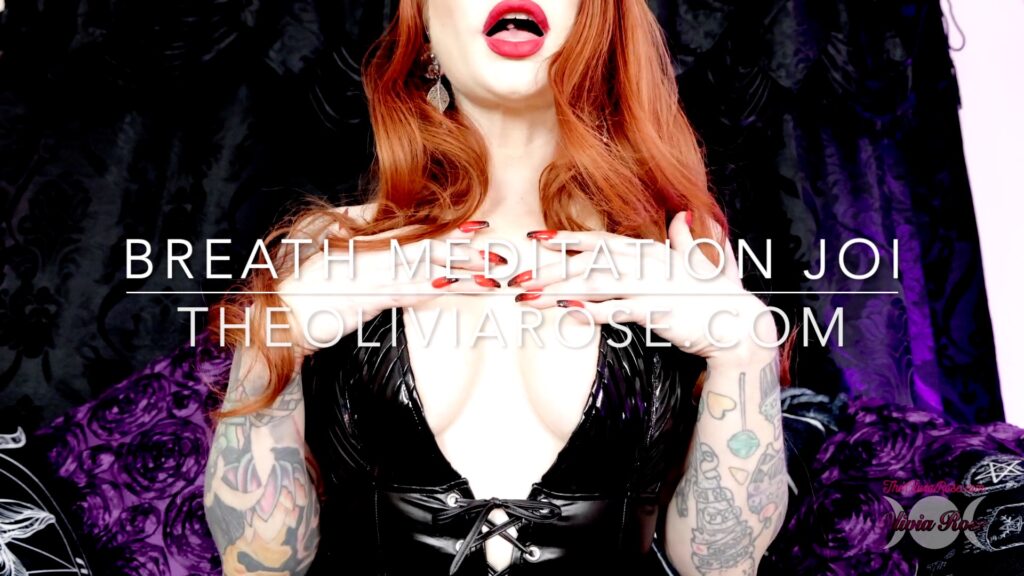 Breath Meditation JOI
Price: $13.99
Size: 2255MB
Length: 10Min.
Today we are going to do something a little different. I will give you sensual jerk-off instructions as you control your breath and concentrate on the sound of my voice. We will be doing paced breathing, and I will have you stroke as you do, heightening your senses, flooding your brain with dopamine, and making you cum super hard!
Price: $13.99
Length: 10Min.
Available Now on Manyvids, Clips4Sale, and IWantClips!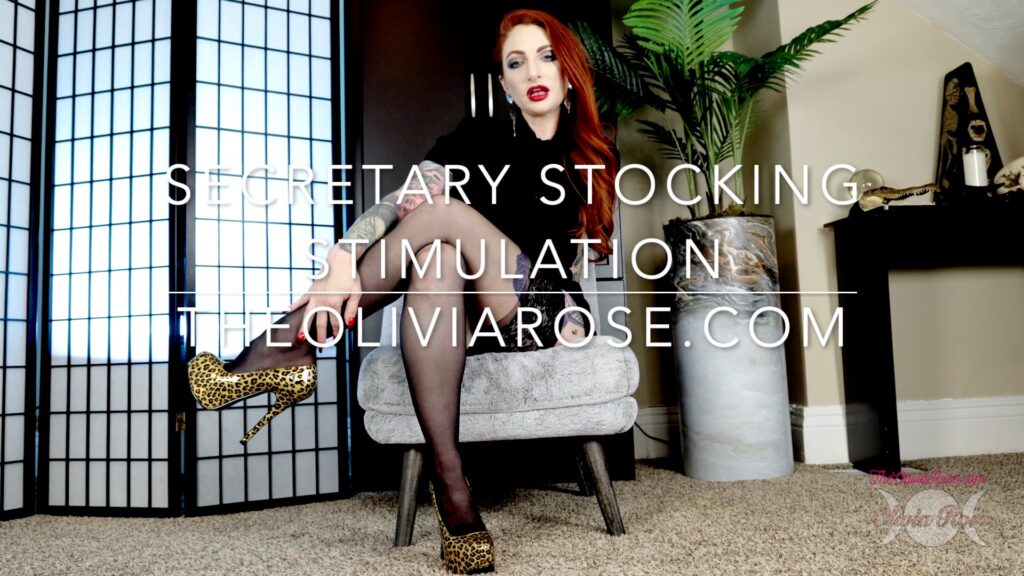 Secretary's Stocking Stimulation
I know what you do when you see me in stockings at the office. You go back into your office, close the blinds, and fantasize about my long legs, dangling heels, and lace tops. Today you have permission to do just that again, but I have to warn you; I will get everything I desire if you continue!
Price: $13.99
Length: 10Min.
Available Now on Manyvids, Clips4Sale, and IWantClips!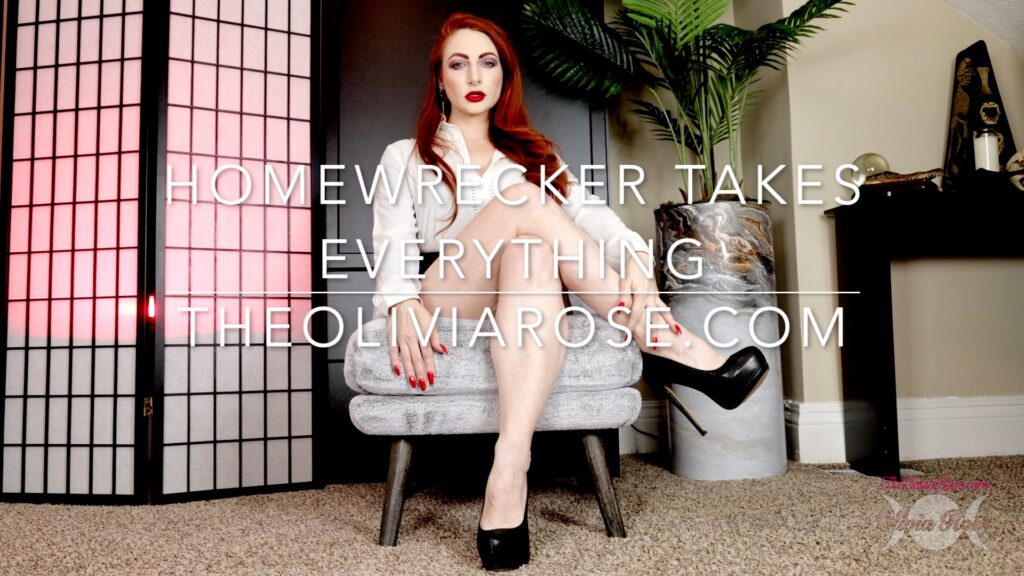 Homewrecker Takes Everything
***This is a custom clip. For your own, Click Here!***
Custom Script:
"The central theme of the clip is a homewrecking fantasy. My wife is fat, ugly, and dull (both personal and sexual attitudes). I want a clip with you dressed as my legal secretary, who I've been cheating with for a few months (high heels, low cut blouse, and skirt, if possible). You verbally degrade my wife and get me to admit to all her flaws (and how you're superior in every way). You're starting to get impatient with my remaining with my wife. You also aren't going to be satisfied with my divorcing her as she'd get half of everything. You suggest humiliating her in person by having her catch us in the act and making her watch. While she cries and begs us to stop, we'll break the news to her that you're pregnant. You humiliate her by reminding her she cannot have one naturally as she's infertile (and you won't let me spend the money for IVF on her as that takes away from your cut of my law partner's salary). You tell me that doing all this in front of her should make herself and take care of the issue. If that doesn't happen, you throw out the idea of making sure she's involved in "an accident." You suggest taking out some life insurance for either scenario, so you get a well-deserved payout. Please use her name and any humiliating/sadistic homewrecking verbiage throughout the clip. The more details you add/fill in, the better! I also love your ass and cleavage."
Price: $24.99
Length: 21Min.
Available Now on Manyvids, Clips4Sale, and IWantClips!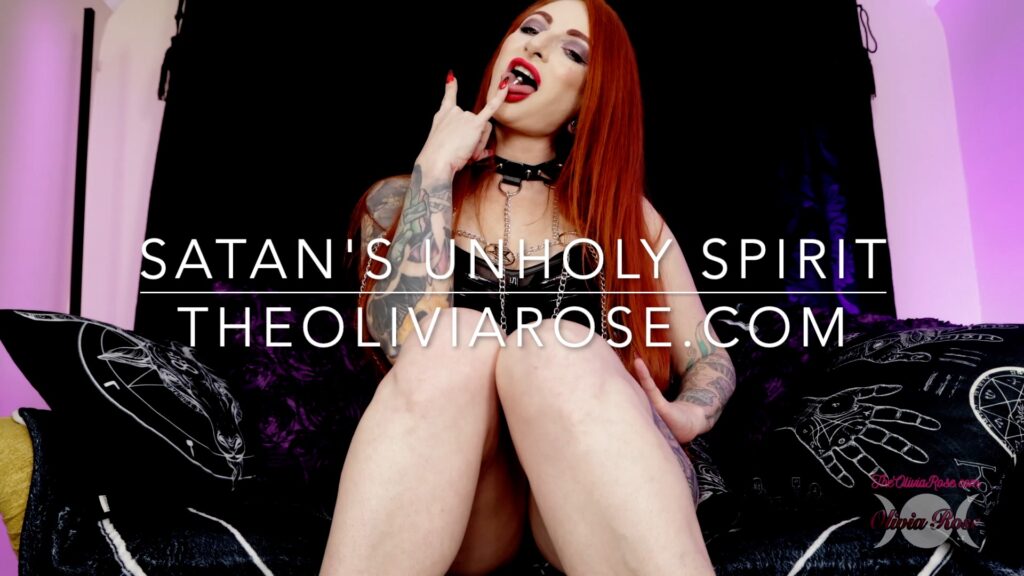 Unholy Spirit
I am just what you need to make you sin further. First, we will bathe you in unholy spirit as you deny what the scripture taught to you. Then, enjoy jerking off as you go deeper down the rabbit hole and align further with the Harlot and Satan. There is no going back from this path of unrighteousness!
Price: $14.99
Length: 12Min.
Available Now on Manyvids, Clips4Sale, and IWantClips!