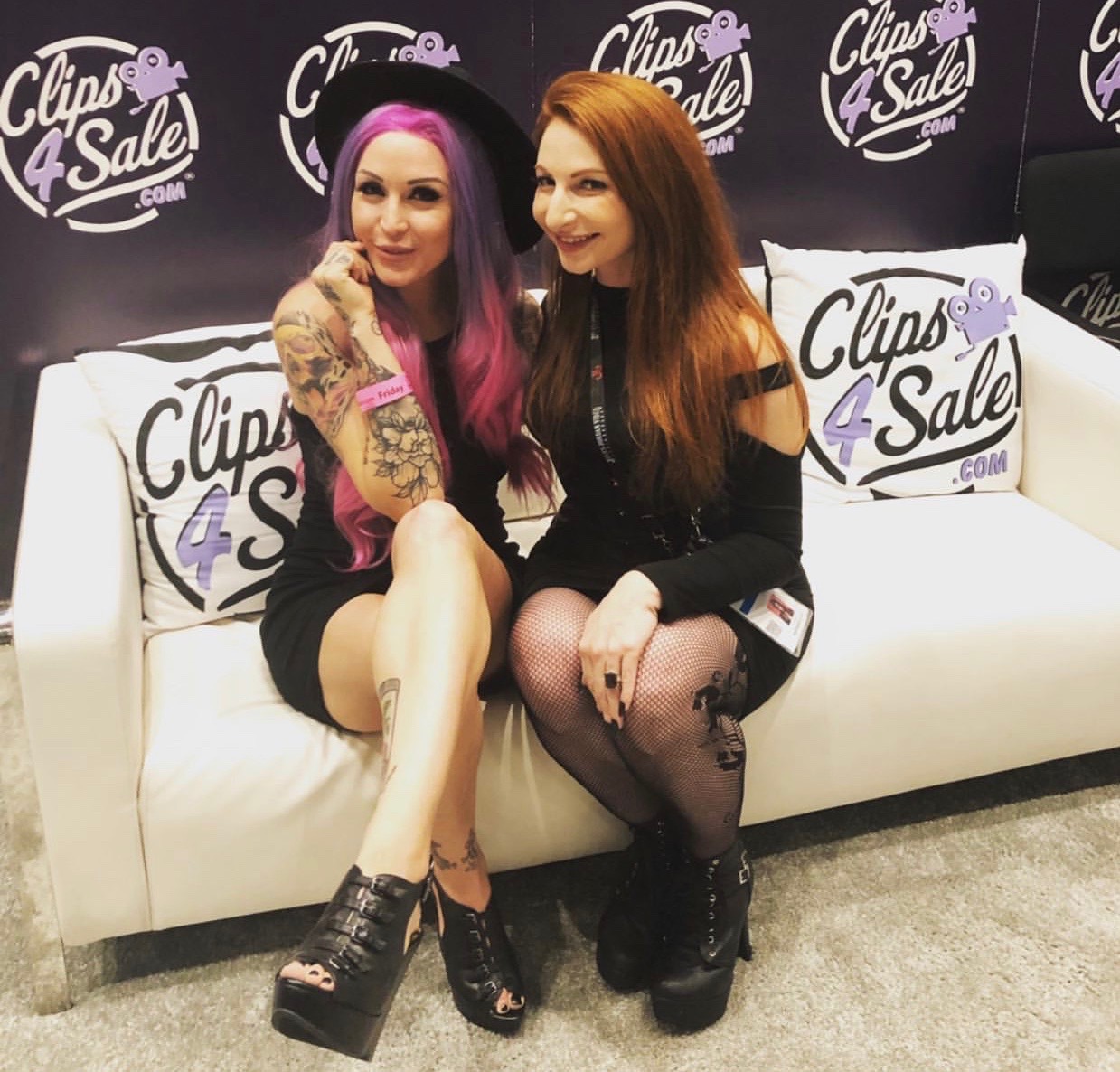 Greetings Pets,
I hope everyone is having a great week so far! I just flew back to Pittsburgh after a wonderful week at AVN. I filmed so much content with some stellar people, and I can't wait to edit it! I also had such a great time working at the Clips4Sale booth! I always am impressed at how easy going all the staff is there and how they treat us, which included a very epic last meal for all of us at a fancy steakhouse after the show! I forgot how great Japanese A-5 Waygu was! Somehow I ended up eating it two days in a row, too. That is one thing I miss about Las Vegas, the seriously epic food!
I am currently recovering from my jetlag and am about to edit all the customs I shot, and tomorrow, I will begin filming some new orders! I still have a few slots available for more orders this week, so if you want in on some fantasy POV action, please reply to this email!
There are only a few more days left in the "End of the Year Sales Incentive," so if you want to purchase some clips and enter into the raffle for a free ten-minute custom video, now is your chance! Just use my "OliviaRoseFetish.com" URL. Every clip purchase counts as one entry. The more clips you buy between now and February 2nd, the more chances you have to win. Just email the proof that you purchased using OliviaRoseFetish.com, and I will enter you! It's that easy!
Well, that's all I have for now. Till next week!
Warm Regards and Kinky Dreams,
Olivia Rose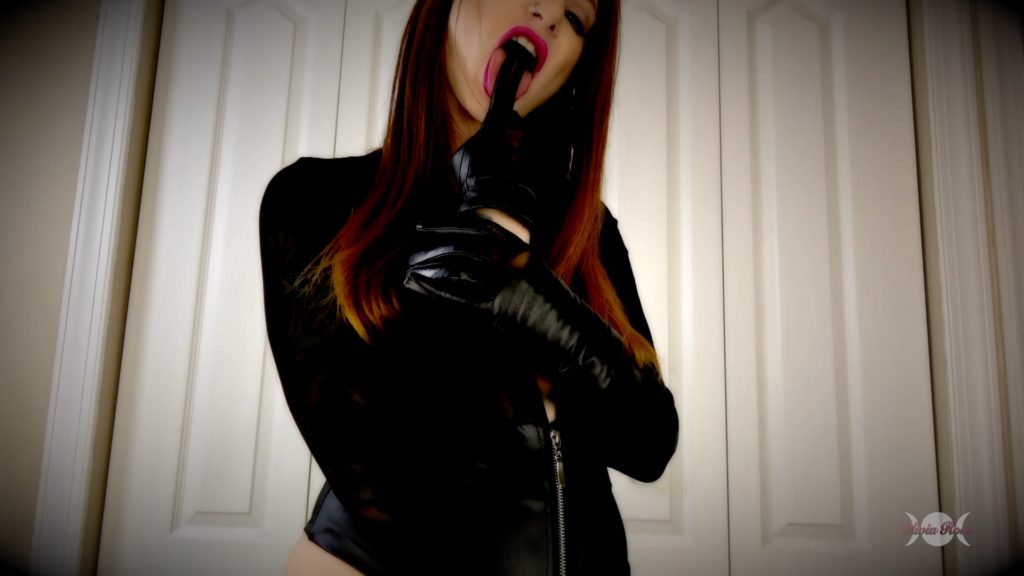 The Last Thing You'll Ever See
You awaken tied tight and incapacitated with me standing before you. I slip on a pair of gloves and start talking. You realize you can't move. I must have slipped you something so you're wide awake but can't get out of your current predicament. I start teasing you about what is to become of you, how I enjoy playing with my victims and how much it turns me on.
I take my gloved hands and make you lick the leather, forcing my fingers in your mouth telling you it will all be over soon. And it is, as soon as I want it to be!
Price: $11.99
Length: 11 minutes
Available Now on OliviaRoseFetish.com and IWantOliviaRose.com!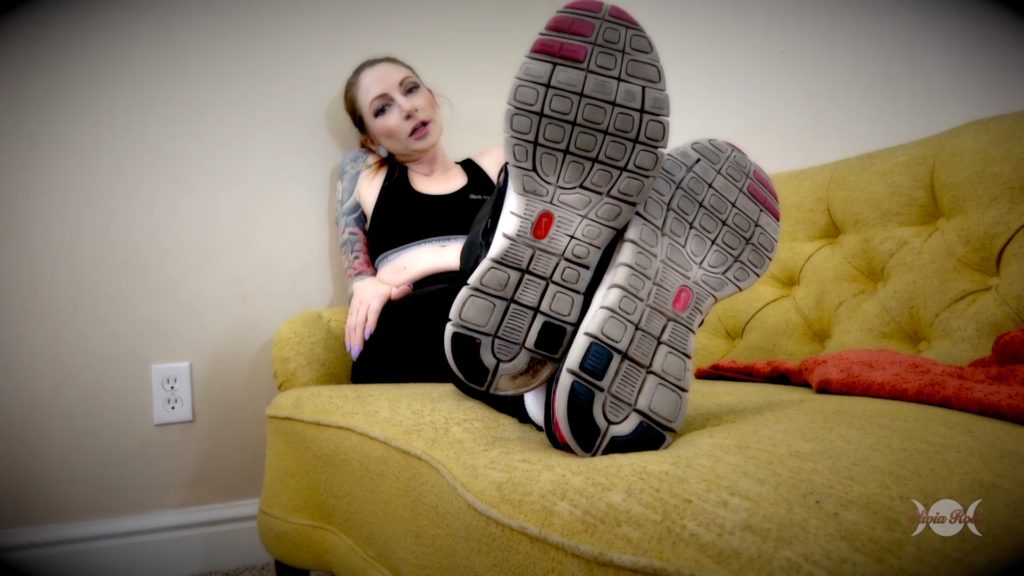 Just Sniff, Gym Shoe Slut
I just got home from the gym and plopped down on my sofa. I have been wearing these old, funky gym shoes because I can't find my other ones, and since I just did an intense workout, my boots are pretty damn ripe. I bet you can't smell them, the odor permeating the air and I haven't even taken them off yet, but don't you worry, I will, and I am going to make you sniff them, lick the dirt off their soles, and then move on to my smelly socks.
Most people don't know this, but I have a terrible sense of smell, so if I smell the sweat coming from my feet, well, that means it is odorous! After worshiping my dirty athletic shoes and socks, I then peel back the white ankle socks to reveal my sweaty soles. I have you lick those too, right before stuffy my socks into your gaping mouth!
Price: $11.99
Length: 11 minutes
Available Now on OliviaRoseFetish.com and IWantOliviaRose.com!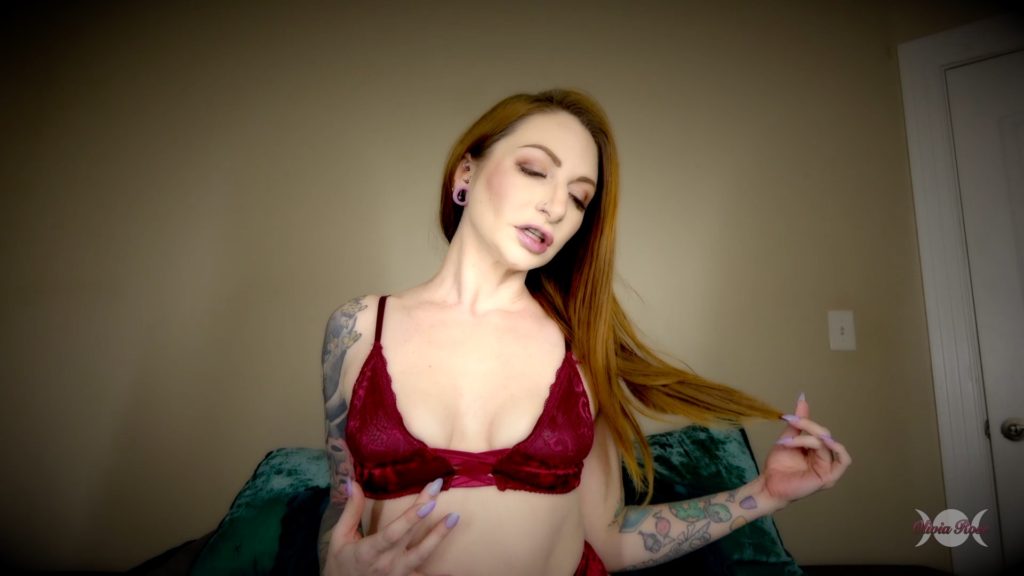 Ball Free For Me
I am so glad we have this chance to talk and discuss our current state of affairs. I haven't been pleased with you for a long time. I know you try, but you don't compare to the other real men out there. Your recent impotence is why I am going to propose a solution; become ball free for me!
That's right, castration. It's not like you need those balls for anything, anyway. Might as well get rid of them, and since you love me and want to make me happy, there's no reason not to. I think you'll find a sense of newfound freedom being a eunuch, only around to serve me like the Goddess I am.
Well, I am glad you agree. I took the liberty of finding a street surgeon, and he'll make sure you won't feel a thing, just a little snip, snip and out they'll pop! You're going to love it, being ball free just for me!
Price: $11.99
Length: 11 minutes
Available Now on OliviaRoseFetish.com and IWantOliviaRose.com!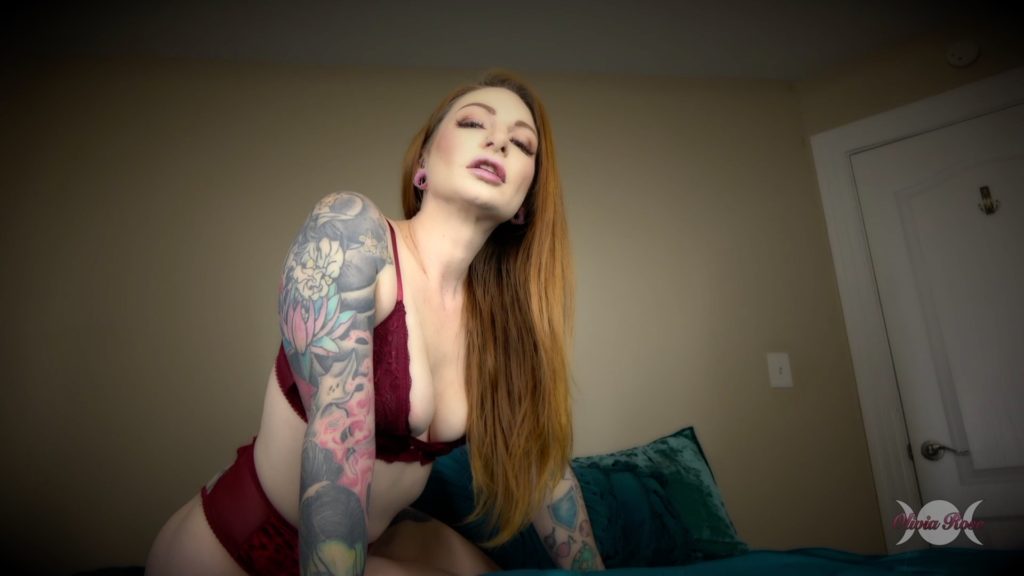 Aroma Breathing Game
You love your aroma, don't you? I know you do, that is why I want to play a little game with you. I will tell you when to sniff and count how long you inhale and make you hold it! There is one small catch though. You can only jerk when I say you're allowed. When I tell you hands off your cock and to hold your breath, you better do just that. Let's see if you can last or if your breathing gets the best of you!
Price: $13.99
Length: 13 minutes
Available on OliviaRoseFetish.com and IWantOliviaRose.com!